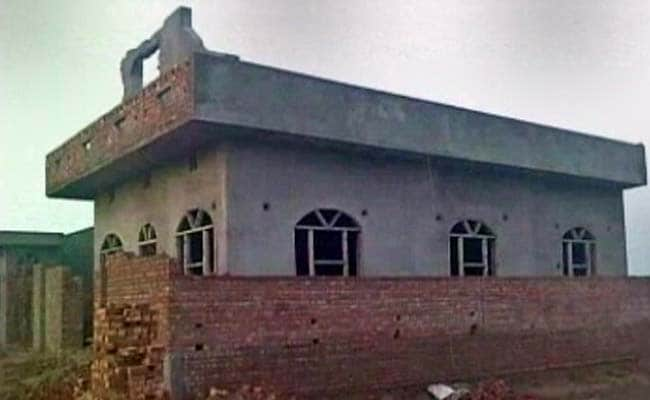 Hisar, Haryana:
Haryana Police said it has arrested the main accused and detained four other people in connection with Friday's attack on a church in a village in Hisar district. Among the detained is the sarpanch of Kaimiri village.
Anil Godara, the man arrested, is well known in Kaimiri village and was also present at the panchayat held yesterday in the village, police said. Godara's was also the first name on the FIR filed at the police station. The detained have been taken to the Sadar police station for interrogation.
An under-construction church was vandalised by miscreants in Kaimiri village and a Hanuman idol placed inside the premises. The police later took away the idol. A case was registered against nine people after a complaint by the priest Subhash Chand.
Hisar police said that Godara will be produced before a court and the police would seek his remand. "Further investigations in the case are under progress and search is on for remaining accused," said Saurabh Singh, the Hisar Superintendent of Police.
The priest Mr. Chand had alleged that he had been receiving threats since February, with people coming to his house late at night and threatening him against constructing the church. He left the village last week; after that, his landlord reportedly phoned him and said the house was no longer available to him.

In October, Haryana elected a BJP government. "Law will take its own course... we have booked people involved, strict action will be taken," said Chief Minister Manohar Lal Khattar.

Residents of the village claimed that the priest had bought the land to build a house and then began construction on a church. They also alleged that he has been trying to convert villagers to Christianity.


Prime Minister Narendra Modi today expressed "deep concern" over the incident in Hisar and the gang-rape of a 72-year-old nun in West Bengal's Nadia district
"PM is deeply concerned about the incidents in Hisar, Haryana and Nadia, West Bengal," the PM's Office tweeted this morning, adding, "PMO has asked for immediate report on facts & action taken regarding the incidents in Haryana & West Bengal."