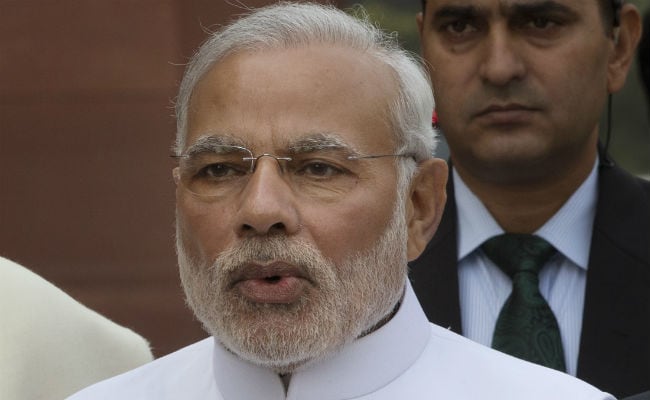 New Delhi:
Prime Minister Narendra Modi will meet Chief Ministers of all states on December 7 to discuss the structure of the new body which will replace the Planning Commission.
"The Prime Minister has convened a meeting of the Chief Ministers to seek their view point on the structure of the institution which would replace the Planning Commission," an official source said.
The Prime Minister, in his Independence Day speech, had announced that the Commission, set up in 1950 at a time when government gave public sector the commanding heights of economy, would be abolished and replaced with a more relevant institution.
"We will very soon set up a new institution in place of Planning Commission...the internal situation of the country has changed, global environment has changed...We need an institution of creative thinking and for optimum utilisation of youth capability," PM Modi had said in his Independence Day address.
After the announcement, the Commission also held meetings with experts to discuss the new structure of the new institution which would ultimately replace it.
India's first Prime Minister Jawaharlal Nehru had set up the Planning Commission to steer the nation's economic destiny. Set up by a Cabinet Resolution, the Commission had enjoyed immense power and prestige as it had always been headed by the Prime Minister. Its most important function was to fix targets for sectoral growth and allocate resources to achieve them.
The Deputy Chairman of the Commission has often been a political stalwart holding the rank of a Cabinet Minister. The stalwarts who had been the deputy chief of the panel included Gulzarilal Nanda, V T Krishnamachari, C Subramaniam, PN Haksar, Manmohan Singh, Pranab Mukherjee, KC Pant, Jaswant Singh, Madhu Dandavate, Mohan Dharia and RK Hegde. The last deputy chairman was Montek Singh Ahluwalia.