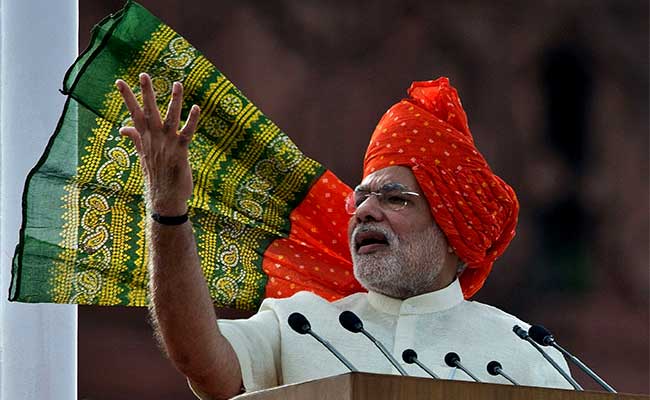 New Delhi:
A week after the deadly terror bombings in Brussels, Prime Minister Narendra Modi will leave for the Belgian capital tomorrow night as part of a three-nation tour during which he will attend the Nuclear Security Summit in Washington and visit Saudi Arabia.
In Brussels, PM Modi will attend the long-pending India-EU summit. He will also hold a bilateral summit meeting with his Belgian counterpart Charles Michel where ways to deal with terrorism will form a "very important part".
The India-EU Summit is aimed at deepening the strategic partnership between the two sides which are likely to deliberate on ways to finalise the free trade agreement. The last Summit had taken place in 2012.
India-EU ties witnessed some strain after the 28-member bloc had not responded to New Delhi's proposal for a brief visit by PM Modi to Brussels, the EU headquarters, during his trip to France, Germany and Canada in April last year.
"The attacks in Brusels, of course, will be a very important part of the discussions. In fact, it will be the starting point of the talks," Joint Secretary (Europe) Nandini Singla, told reporters.
In Brussels, PM Modi will meet top businessmen, including a delegation of diamond traders, and will also address the Indian diaspora. He will also meet Parliamentarians and a delegation of indologists, separately.
Antwerp in Belgium is the largest diamond trading hub globally as about 84 per cent of the world's rough diamonds passes through there. There is a sizeable presence of Indian traders in Antwerp.
From Brussels, PM Modi will leave for Washington to attend the 4th Nuclear Security Summit (NSS) on March 31 and April 1 where he will be making some specific announcemnents and proposals with regard to nuclear security.
India will submit a national progress report on nuclear security at the summit, which is also expected to deliberate on ways to tackle nuclear terrorism.
From Washington, PM Modi will travel to Saudi Arabian capital Riyadh on April 2 for a two-day visit at the invitation of King Salman Bin Abdulaziz Al-Saud.