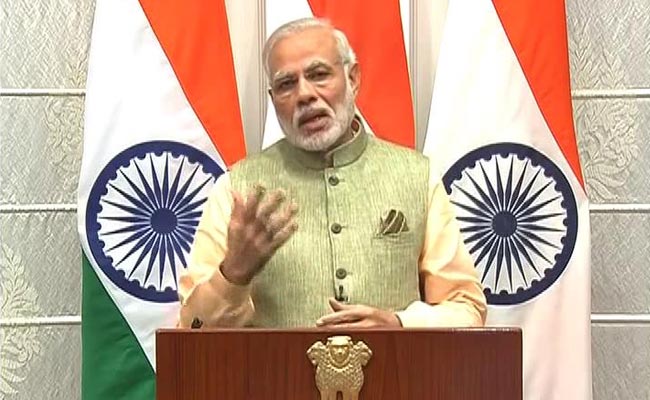 New Delhi:
As parts of efforts to bring down the maternal mortality rate, Prime Minister Narendra Modi has announced a scheme to provide pregnant women financial aid of Rs 6,000.
"The scheme will be applicable across the over 650 districts of the country. Under this scheme a pregnant woman will be provided with Rs 6,000 for covering hospital admission, vaccination and nutritional food," PM Narendra Modi said in his special address to the nation on New Year's Eve.
"The money will be directly transferred to pregnant women bank accounts," PM Modi said, adding that it "will greatly help in bringing down maternal mortality rate".
Currently, the scheme is being implemented on a pilot basis in 53 districts with the benefit amount being Rs 4,000.
The scheme was among the many announced by the Prime Minister this evening as he addressed the nation, on New Year's Eve. This is his second address to the nation since November 8, when in a surprise announcement the PM said in a speech on television that old notes would be illegal just a few hours later. He said the demonetisation reform will crack down on tax evasion and corruption, and he has been widely praised for his intent.
When the PM suddenly announced a ban on 500 and 1,000-rupee notes, it took away 86 per cent of the cash in circulation.
The PM said that with the notes ban India has gone through "a major purification drive" to release it from the grip of corruption and black money.
(With inputs from IANS)