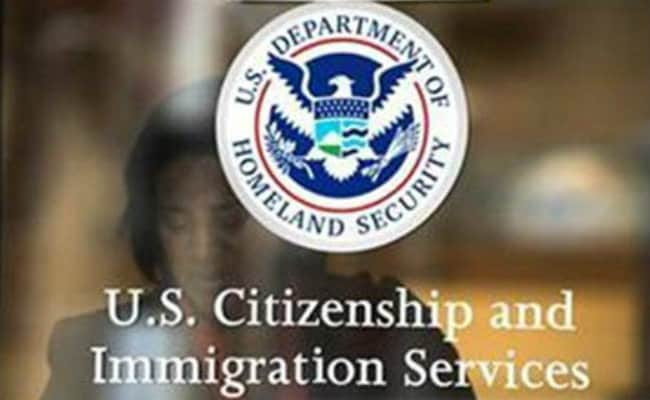 Washington:
The H-1B visa programme is unlikely to be a thorny issue in the maiden meeting between US President Donald Trump and Prime Minister Narendra Modi and the talks could yield a "win-win formula" for both the sides, a top American business advocacy group group today said.
"I believe the visit will yield a win-win formula for both countries. I am very optimistic that it will go very well when Prime Minister comes here," Mukesh Aghi, president of US India Business Council (USIBC) told PTI.
Under the umbrella of US Chambers of Commerce, USIBC is the largest representative body of top American businesses having a footprint in India.
Prime Minister Modi will on June 26 hold talks with President Trump on a range of issues, including terrorism and India's concerns over possible changes in H1B visa rules, in their first bilateral meeting after the new administration took over in the US.
The bilateral talks are expected to be tough after US' planned on reducing the number of H-1B visa slots that are mainly used by Indian IT workers, and its withdrawal from the historic climate accord.
Closely involved in the preparations for PM Modi's US visit from June 25 as an industry representative, Mr Aghi said the H-1B visa programme is unlikely to be a major issue of discussion between the two leaders.
Responding to a question, he said it is unlikely to be a strain in India-US ties.
"I believe this (H-1B) will not be an issue which will cause any kind of strain in discussion. The US industry needs technical resources to become more efficient, more competitive. And at the same time, I think have a good supply from India," he said, adding that H1B visa issue is not just a US issue, it is an issue for the US business community.
"It is a supply and demand issue. And, the industry needs more technical resources and the supply is constrained there," he said.
"Our (USIBC) position is that we basically are supportive of H1B programme, and I don't believe that's the issue between the two leaders because you look at last year's number, the number has dropped by 35 per cent from Indian companies, for H1B," said the USIBC president.
President Trump had made the alleged abuse and fraud in H-1B visa system a major election issue during his campaign.
Mr Aghi said India-US ties is the most important strategic issue at this stage.
"I think all sides realise value of this partnership and both sides are working to make this deeper and much further than where it is now," he said.
"When I walk the corridors of the Hill, or down in the White House, what I essentially get is, this is very important relationship, and tell us what needs to be done to move the bar further up between the two countries," Mr Aghi said.
Of the firm belief that the Indian economy will grow at a faster pace at least for the next 20 years, the USIBC president said this would create tremendous market opportunity for US companies.
"To gain market share, if you look at Uber or Amazon or Facebook or WhatsApp, their market dominance in India is growing, and it affects their stock up to the Chinese market also," he said.
Responding to a question, Mr Aghi said President Trump's 'America First' and PM Modi's 'Make in India' policies are complimentary to each other.
"I believe they're complementary, because I see India buys more and more defence, which in turn creates more jobs.
Indian airlines place more order by US manufacture of planes, place more jobs here," he argued.
"If you move a lot of these manufacturing to India, it still creates more jobs. It is a complementary relationship.
So I think my perspective of this is, it needs more long-term capital investment for the infrastructure. And, there is a lot of cash, it's not earning that high interest of return, so India provides the opportunities, especially for large pension funds," he said.
Notably, PM Modi's US visit comes in the backdrop of Donald Trump's announcement to withdraw the US from the historic Paris Climate Agreement signed by over 190 other countries. Trump had blamed India and China for the US withdrawal.