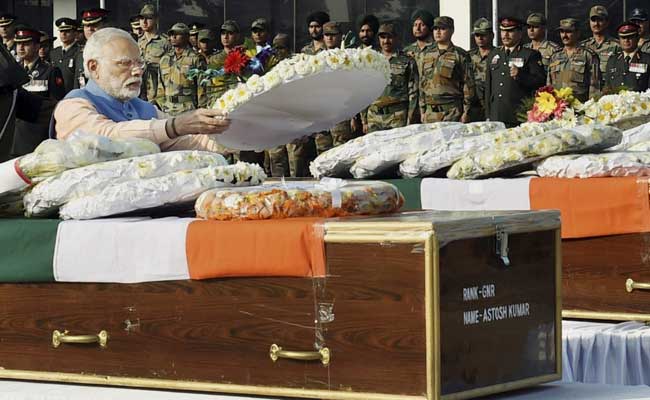 New Delhi:
Prime Minister Narendra Modi today paid tribute to the four soldiers -- one of them an Army Major -- who lost their lives during two encounters in Jammu and Kashmir yesterday. Among the soldiers who died were Major Satish Dahiya, Rifleman Ravi Kumar, Paratrooper Dharmender Kumar and Gunner Astosh Kumar. Altogether, four terrorists had died in the encounters, which took place barely 12 hours apart in Kashmir's Handwara and Bandipora.
Major Satish Dahiya was shot while leading his troops to track down a group of terrorists, who were hiding in a residential house in Handwara. The operation, which took place in the evening, eventually led to the killing of three terrorists, which, officials say will prove a blow to the terror network in north Kashmir.
The 31-year-old Major was airlifted to a hospital in Srinagar, where he died later. The officer had been part of several counter-terrorist operations and had also received gallantry award earlier. He is survived by his wife and a two-year-old daughter.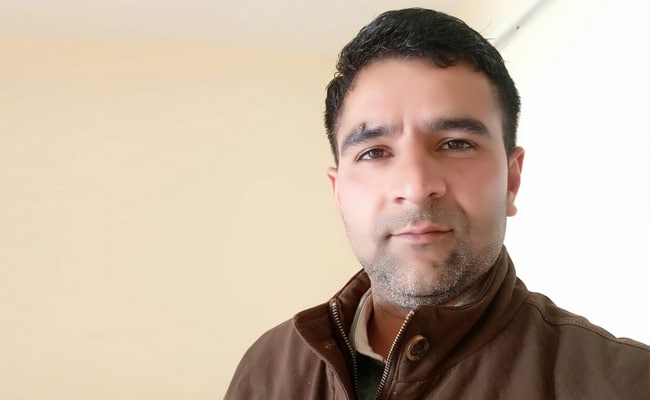 The gun-battle in Hajin area of Bandipora, which started in the morning, had claimed the lives of three securitymen. Fifteen security personnel -- including a commanding officer of the CRPF (Central Reserve Police Force) -- were injured in the encounter, which started after the forces cordoned off the house following a tip-off. One of the terrorists was killed in the shootout. A civilian -- the son of the man who owned the house -- also died.
But the operation claimed the life of 33-year-old rifleman Ravi Kumar, who was a resident of the state. "He sacrificed his life for the nation, but I have to bear the pain for rest of my life," his father Ratan Lal said at his village in Samba.
Paratrooper Dharmender Kumar, 26, a resident of Nainital, Uttarakhand, was also part of the same operation.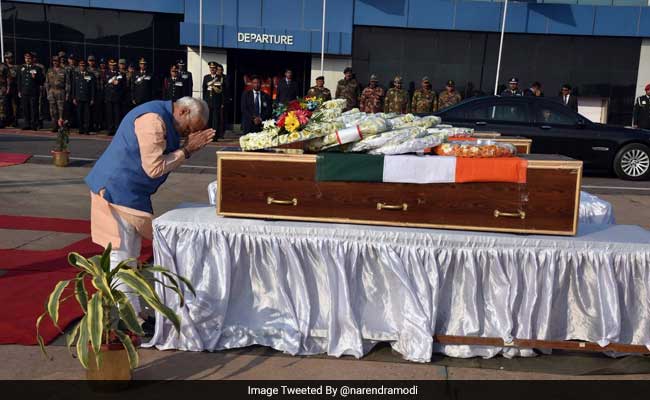 Grenadier Astosh Kumar who, too, died in Bandipora had lost his father, Havildar Lal Sahib, in the 1999 Kargil war, when he was barely seven years old. His father's sacrifice had strengthened his resolve to join the Army which he did at the age of 19, officials said.
The condition of CRPF commanding officer Chetan Cheetha is said to be critical. He has been shifted to Delhi's All-India Institute of Medical Sciences.