New Delhi:
Highlights
PM discloses assets online in keeping with his rule for ministers
Of 92 ministers, only 15 meet August 31 deadline for disclosure
Arun Jaitley, Sushma Swaraj among those who met deadline
Prime Minister Narendra Modi has disclosed that he has assets worth two crores. He has shared details on a
government website
in keeping with a rule he introduced after taking office.
The PM ordered that all his ministers must, by August 31 every year, share their assets and liabilities to illustrate transparency and a commitment to fighting systemic corruption.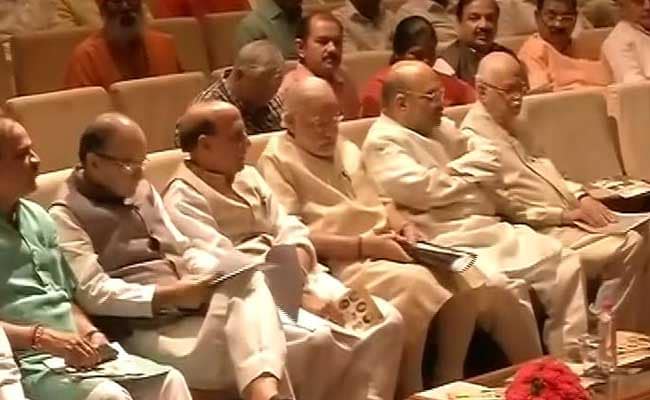 Out of the 92 ministers in PM Modi's cabinet, only 15 have met the August 31 deadline for disclosure.
But this year, only 15 of 92 union ministers have met with the deadline. Among those who have defaulted for this year are Piyush Goyal, Smriti Irani, Maneka Gandhi and Ravi Shankar Prasad. So have Home Minister Rajnath Singh and Junior Home Minister Kiren Rijiju. Their offices said that they have complied for the past two years with the rule and will do so again at the earliest. "We are trying to get the details of properties and fixed deposits worked out," said Mr Rijiju's office. "All details are being collected and we will file it immediately," said staffers at the office of his boss, Mr Singh.
It was, in fact, the
Home Ministry
that was tasked with coordinating with different ministers to collate the statements of their finances. Ministers are required to provide financial details of their immediate family members as well.
Get Breaking news, live coverage, and Latest News from India and around the world on NDTV.com. Catch all the Live TV action on NDTV 24x7 and NDTV India. Like us on Facebook or follow us on Twitter and Instagram for latest news and live news updates.