Prime Minister Narendra Modi today met US President Donald Trump and a host of leaders soon after arriving in Philippines's capital, Manila for the
India-ASEAN Summit and the East Asia Summit
.
President Trump shook hands with PM Modi during a brief meeting on the sidelines of a dinner to mark the 50th Anniversary of Association of South-East Asian Nations (ASEAN). The two leaders are scheduled to formally meet tomorrow.
PM Modi will also hold bilateral meetings with Filipino President Rodrigo Duterte
, Japanese counterpart Shinzo Abe and Australian Prime Minister Malcolm Turnbull among others.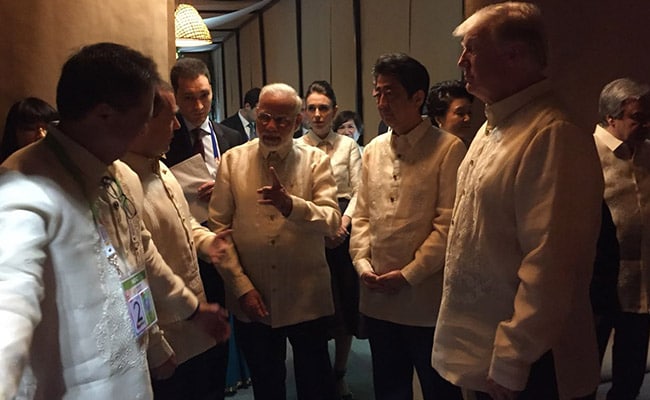 PM Modi was also seen talking to Japanese Prime Minister Shinzo Abe, Russian Prime Minister Dmitry Medvedev and Malaysian Prime Minister Najib Razak at the reception for the leaders.
The leaders were uniformly dressed in Barong Tagalong, an embroidered shirt that is the national dress of the Philippines.
The menu for the gala dinner included an array of Filipino dishes including Filipino steak sushi, according to Press Trust of India.
The India-Asean Summit
brings together, India, the US, Japan and Australia to revive an alliance called the Quadrilateral. The grouping is expected to boost free trade and defence cooperation across part of South China Sea and Indian Ocean.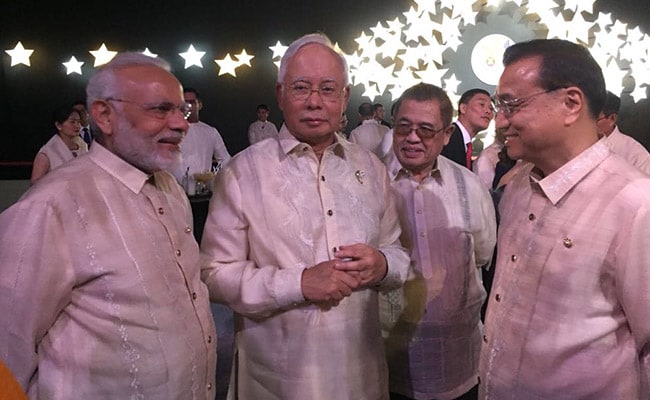 This is the first Prime Ministerial visit to the Philippines from India in 36 years since the visit by Indira Gandhi in 1981.
This year marks the 25th anniversary of the India-Asean dialogue partnership and the golden jubilee of the formation of the Asean.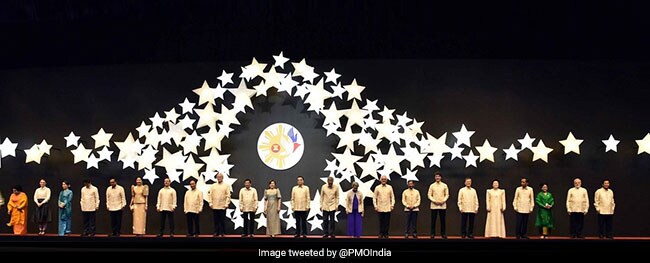 The Prime Minister is also likely to participate in the 50th anniversary celebrations of ASEAN, Regional Comprehensive Economic Partnership (RCEP) Leaders' Meeting and ASEAN Business and Investment Summit.
"During my first visit to the Philippines, I look forward to have a bilateral meeting with Duterte. I will also have interactions with other ASEAN and East Asia Summit Leaders," PM Modi had said in his departure statement.