Prime Minister Narendra Modi broke down today while talking about his mother at a Q&A townhall session with Facebook CEO Mark Zuckerberg at the company's headquarters in Menlo Park, California.

He was answering Mr Zuckerberg's question on his mother's role in his life.

PM Modi choked and spoke haltingly amid hushed silence about his mother's sacrifices and the hardships she endured. "When I was young, to raise us she worked in neighbours' homes cleaning dishes, filling water..." he said, adding, "There are lakhs of mothers who have given up their whole lives for the dreams of their children...A mother never cares what you become. She cares who you become."

PM Modi talked about his days as a young boy selling tea at a railway station, and also said, "No one can imagine that the world's largest democracy picked a tea seller as their leader. I bow to the 125 crore Indians who did that."

The Prime Minister said, "If you consider any autobiography, everyone mentions their teacher and their mother...My father is no more, my mother is over 90, but still does everything. She isn't educated but keeps up with the world through news on TV."


The PM's mother Hiraben, 95, lives in Ahmedabad, Gujarat.
Mark Zuckerberg
, when he asked what would be the last question for
PM Modi at the Q&A session
, had said, "We have many things in common. Family is very important to us. Both my parents are here. I understand your mother is very important in your life."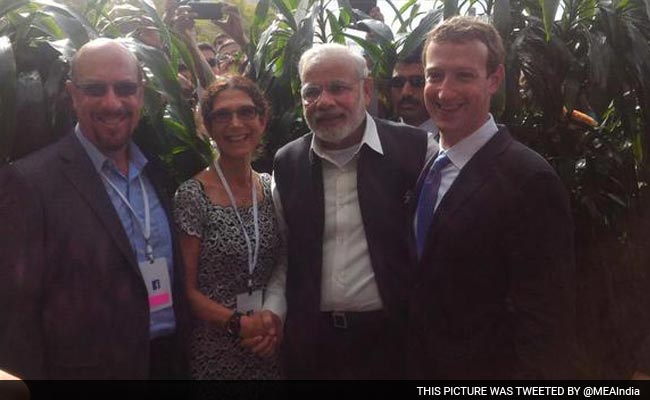 To the young American billionaire's parents PM Modi said, "I congratulate you for the son you have raised, he has connected the world."
A standing ovation for the PM wrapped up the packed-house event, in which he also answered questions on the importance of social media in governance and invited investment in India.
The
Facebook townhall
was one of the highlights of the PM's visit to Silicon Valley, the first by an Indian Prime Minister. He is on a six-day tour of the US.