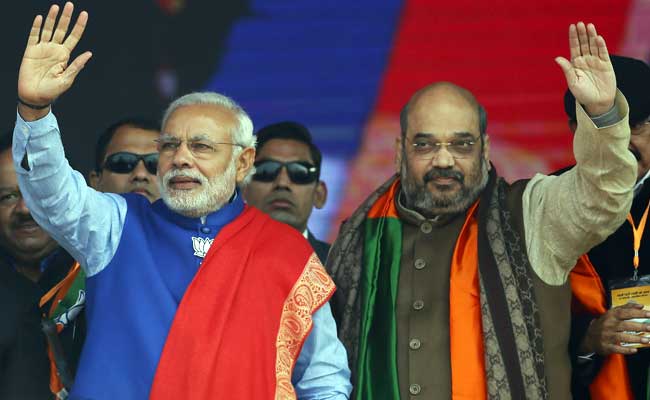 New Delhi:
Prime Minister Narendra Modi and BJP chief Amit Shah will meet chief ministers and deputy chief ministers of all party ruled states today to take stock of development and social welfare work being done.
Besides 13 chief ministers and six deputy chief ministers, a few cabinet ministers are also likely to attend the meeting, according to sources in the party.
This will be PM Modi's third meeting with the chief ministers after the BJP swept to power in 2014, but the first such exercise since it formed a government in Bihar by joining hands with the JD(U).
The discussions in the meeting are expected to revolve around implementation of the Centre's flagship schemes in the states and development works being done there, they said.
The meeting is being organised just days after Mr Shah unfolded the blue print for 2019 elections, which may also feature in the discussions.
Mr Shah had asked party leaders to focus on about 120 winnable seats which party lost in 2014 elections and is aiming for more than 350 in the next general elections.
The chief ministers are likely to give presentations of schemes and models undertaken by their respective governments at the meet.