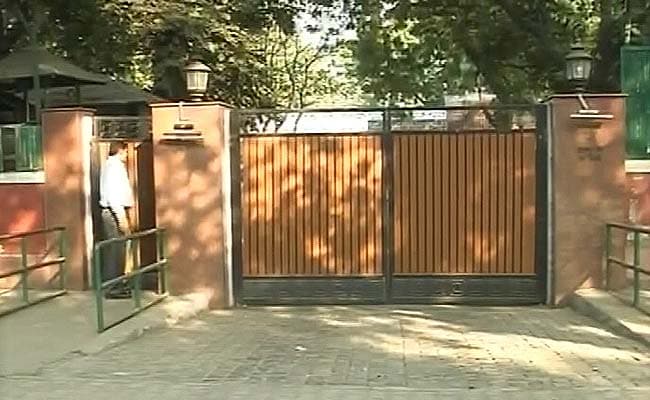 New Delhi:
Lalu Prasad Yadav has been told that he needs to vacate his large government bungalow in Delhi immediately - a decision that the politician has challenged with a quasi-judicial authority that handles government accommodation.
Lalu, as he is known, is 66, and the leader of the Rashtriya Janata Dal or RJD. He is also a seasoned exponent of the one-liner. But his famous word play apparently didn't persuade the government into an extension in the government home he has tenanted since 2004.
An agreement with the previous government headed by Dr Manmohan Singh allowed Lalu to remain in the large home till the end of October.
The type of bungalow he was given was based on his status as Railway Minister in the coalition government led by Dr Singh.
After he was convicted of corruption in October last year and disqualified as an MP, he was not entitled to the home, but the government allowed him a year's extension which ended at the end of last month.
Lalu reportedly sought more time in the bungalow citing his health and the fact that his grand-children study at a Delhi school.
"We received the departmental notice in due process, we have sent a letter requesting an extension and waiting for the response," said Vinod Srivastava, Lalu's aide.
Sources in the government say that Lalu will be told by Venkaiah Naidu, Minister for Urban Development, that his request cannot be granted. Sources say the house is meant to be used by new Railways Minister Suresh Prabhu.
After the BJP government took over in May, it was forced to point out to several former ministers that they were illegally occupying government houses despite losing the election.
Among them was Ajit Singh whose supporters clashed with the police in September to prevent him from being moved out of the home he was occupying illegally.
The politician, who is from Uttar Pradesh, appeared to condone the violent demonstrations, contending that the house should be converted into a memorial for his father, Chaudhary Charan Singh. He finally moved out in September.