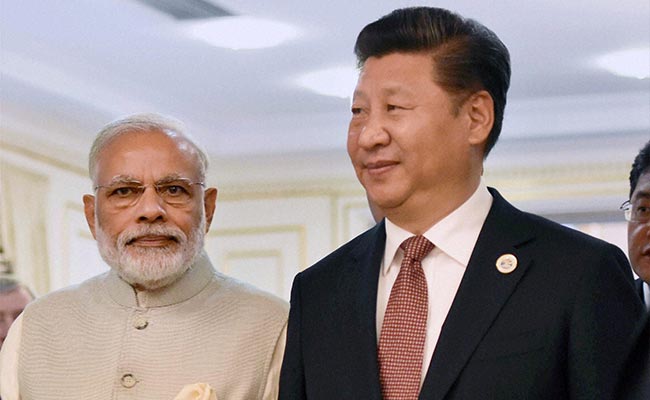 Highlights
China protests over legislators from Taiwan visiting India
Informal visit, no political connotation: Delhi
Don't use Taiwan to taunt Beijing, warns state-run Chinese paper
China has lodged a diplomatic protest with India over a visit by a parliamentary delegation from Taiwan, the Chinese Foreign Ministry said on Wednesday.
China considers Taiwan a wayward province, with no right to formal diplomatic ties with other countries.
"We hope India would understand and respect China's core concerns and stick to the 'One-China' principle and prudently deal with Taiwan-related issues and maintain sound and steady development of India-China relations".
"We have always been resolutely opposed to any country with diplomatic relations with China having any form of official exchanges, or establishment of any official institutions, with Taiwan. This position is consistent and clear cut," said Chinese Foreign Ministry spokesperson Geng Shuang. "We hope India would understand and respect China's core concerns and stick to the 'One-China' principle
But India said the visit is informal with no political connotation.
"We understand that a group of Taiwanese academics and business persons, including a couple of legislators, is visiting India. Such informal groups have visited India in the past as well for business, religious and tourist purposes. I understand that they do so to China as well. There is nothing new or unusual about such visits and political meanings should not be read into them," the External Affairs Ministry said in a statement.
The delegates, who are in India to visit Taiwanese companies, are likely to return tomorrow.
"By challenging China over the Taiwan question, India is playing with fire," the state-run Global Times said in an op-ed article, which suggested that Delhi is using the province to taunt Beijing. The paper suggested that India is getting back at China for its construction of a $46 billion economic corridor in Pakistan. The rail and road network links China's land-locked north-west with the deep-water port of Gwadar in the Arabian Sea
"As the corridor passes through the disputed Kashmir, some Indian strategists have advised the Modi government to play the Taiwan card," the paper claimed.