NEW DELHI:
Highlights
President Ram Nath Kovind said "fraternity in action" needed
He said ordinary people "ultimate stakeholders" of India
President said institutions "more important" than individuals in office
Against the backdrop of raging protests against the controversial film "
Padmaavat
" across several states, President Ram Nath Kovind today underlined that people could disagree about something or a historical event without infringing on the dignity and space of other citizens.
"A civic-minded nation is built by civic-minded neighbourhoods. Where we respect the next-door person's space, privacy and rights. Where we do not inconvenience our neighbours while celebrating a festival or while resorting to a protest or on any other occasion", President Kovind said in his address to the nation ahead of India's 69th Republic Day celebrations.
"Where one can disagree with another viewpoint - or even with a historical event- without mocking a fellow citizen's dignity and personal space. This is fraternity in action," he said.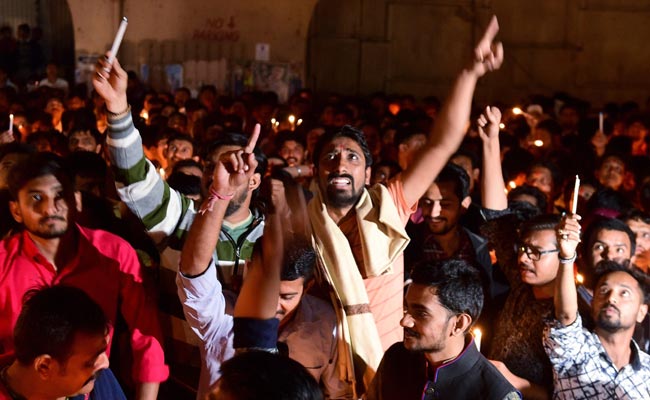 The President's veiled reference to the
"Padmaavat" protests
, which had yesterday put
lives of school children at risk
, is the first reaction from the government to Wednesday's violence and is seen to echo the outrage that followed the attack on a school bus in Gurgaon.
The movie was released in theatres
except four states
- Rajasthan, Gujarat, Madhya Pradesh and Goa - where an association of multiplex owners decided against screening the movie in view of the prevailing law and order situation. But nearly 1 million people did nevertheless watch the movie at 4,000 cinema halls elsewhere in the country.
President Kovind also underlined that ordinary people did not just make up and preserve the Republic but they were its "ultimate stakeholders" and in fact, pillars. "Each of us is a pillar," he said.
He also called institutions to be "disciplined and morally upright", adding they are always "more important" than the individuals in office.
"A disciplined and morally upright nation is built by disciplined and morally upright institutions. Institutions that respect their fraternal relationship with other institutions. Institutions that maintain the integrity, discipline and limits of their functioning, without compromising on excellence," he said.