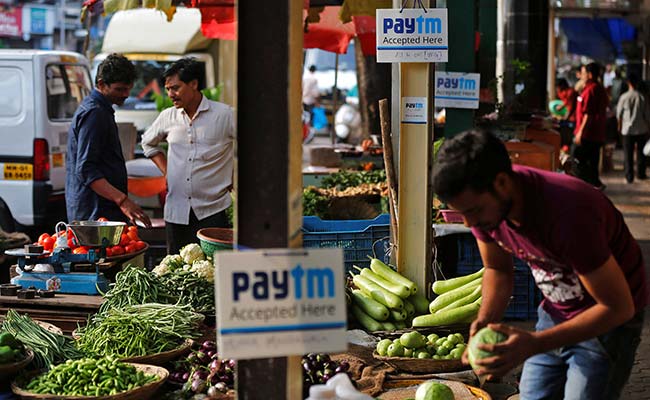 Paytm, India's largest digital payments startup, raised $1.4 billion from SoftBank Group Corp. in the largest funding round from a single investor for the country's technology sector.

The funding into One97 Communications, which operates the Paytm brand, will help the startup expand its user base of 220 million and build a large offering of financial services products, the company said in a emailed statement. SoftBank will join its long-time partner Alibaba Group Holding Ltd. as a major shareholder and will take a seat on the Paytm board.

Paytm is at an inflection point and the investment by SoftBank and its chairman Masayoshi Son is an endorsement, said One97 founder and chief executive officer Vijay Shekhar Sharma.

"We believe we have a great opportunity to bring financial inclusion to half a billion Indians," Sharma said in the statement Thursday.

Alibaba and its payments affiliate Ant Financial held a 40 percent stake in One97 before this investment. The deal values One97 at $7 billion, people familiar with the matter have said.

"India has presented us with the world's largest opportunity in terms of financial services and we are confident its market will grow exponentially over the next decade," said Eric Jing, chief executive officer of Ant Financial.

Paytm's user base exploded last year when the government killed India's highest denominations in physical cash, sending millions scurrying toward mobile payments to get around a shortage of physical currency. Since then, the startup has expanded offerings such as movie ticket and rail ticket bookings and recently launched digital gold trading for its users.


Over the next three to five years, Paytm will invest about $1.6 billion to double its user base and help half-a-billion Indians to use digital payments. The company's Paytm Payments Bank has just announced the appointment of a new chief executive officer and will launch operations on May 23.
Paytm Payments Bank will be a mobile-first app that aims to reach India's corners where bank branches and ATMs are yet to penetrate. The bank will focus on 'the millions of unserved and underserved Indians,' the company said in its statement on Thursday.
© 2017 Bloomberg L.P
Disclosure: Paytm's parent company One97 is an investor in Gadgets 360.
(This story has not been edited by NDTV staff and is auto-generated from a syndicated feed.)