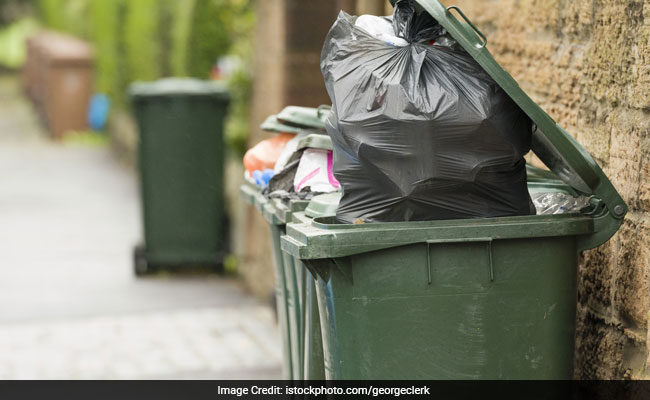 New Delhi:
The National Green Tribunal or NGT has announced a fine of Rs 10,000 on those found littering waste at public places. The green panel's new announcement is an attempt to reduce Municipal solid waste (MSW), which is one of the most serious pollutants in the country, especially in Delhi.
The green panel has directed the authorities to ensure that waste is "collected, transported and disposed" of in accordance with Solid Waste Management Rules, 2016.
While hearing a plea relating to mismanagement of municipal solid waste in Delhi and the terrible conditions that are prevailing near landfill sites a bench headed by NGT Chairperson Justice Swatanter Kumar said "All major sources of municipal solid waste generation - hotels, restaurants, slaughter houses, vegetable markets etc. should be directed to provide segregated waste and handover the same to the Corporation in accordance with rules".
"Any such body, person, hotels, residents, slaughter houses, vegetable markets etc. which does not comply with the directions or throw their waste over any drain or public place shall be liable to pay environmental compensation at the rate of Rs 10,000 per default," the bench said.
The tribunal noted that with Delhi generating 9,600 metric tonnes of municipal solid waste per day, there is no "clear map" ready with the municipal bodies to deal with the huge quantity of waste. Therefore, it has directed Commissioner of each of the corporations to submit a scheme in a month's time for providing incentive to the people who give segregated waste at source, "by way of rebate in property tax and on other hand to impose penalties on residents, societies, RWAs who do not provide segregated waste".
"It should be kept in mind that as per polluter pays principle, each person would be liable to pay for causing pollution, if the waste is generated. It is the duty of a citizen to ensure that said waste is handled properly and not to cause any pollution or cause inconvenience to other persons. The entire burden cannot be shifted on the state and authorities," the bench said.
With inputs from PTI