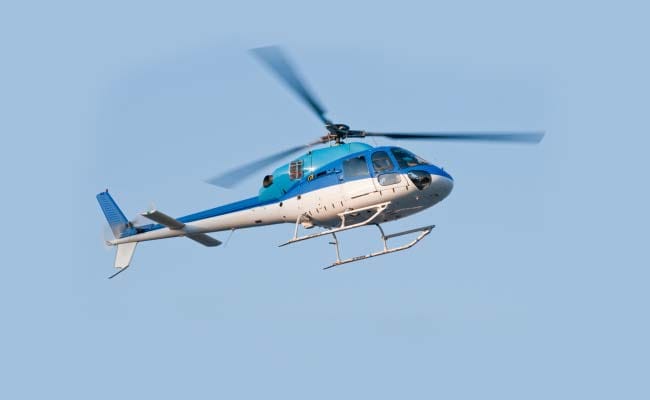 Itanagar:
A Sukhoi jet joined the operations on Thursday in Arunachal Pradesh to search the missing Pawan Hans helicopter with three persons on board but met with little success as the chopper remained untraced for the third day.
Ground search operation began at 4.30 am and was suspended after darkness.
It was concentrated in two suspected areas near Dadam village as per images obtained through Synthetic Aperture Radar of the Sukhoi, state Chief Secretary Ramesh Negi said.
"Two rounds of recce were conducted by the Sukhoi from Bareilly during the day, while five choppers of Indian Air Force and Army conducted aerial search," he said, adding there would more such recce tomorrow in the suspected locations.
"The search teams have zeroed in at a mountainous site above Terun Ku river between Dadam village and Sanliam village," district information and public relation officer (DIPRO) D Bosai, who is a part of the rescue team, said.
The area has been chosen after some authentic accounts received from some eyewitnesses from Dadam and Thinsa villages, he said, adding every effort was being made to locate the site of the place from where a blast like sound emanated on Tuesday after the chopper took off.
Arunachal Pradesh Minister Wanglin Lowangdong and MLA Wanglam Sawin are closely monitoring the search and visited Thinsa and Sanliam villages on Wednesday.
Army, IRB, locals, panchayat leaders and district administration officials were engaged in the ground search which is being coordinated by the Army and district administration from Khonsa, the headquarters of Tirap district.
The Dauphin chopper of state-run Pawan Hans went missing with Tirap DC Kamlesh Kumar Joshi and two pilots - Captain MS Brar and Captain Rajeev Hoskote after it took-off from Khonsa in Tirap district at around 10.45 am on Tuesday.
Director General of Civil Aviation has ordered a preliminary inquiry into the incident, while Pawan Hans authorities deputed teams from New Delhi and Guwahati and ordered an internal inquiry.
State Civil Aviation Minister Thangwang Wangham was hopeful that the missing chopper would be spotted soon.
The district administration has also announced incentives for villagers engaged in the search.