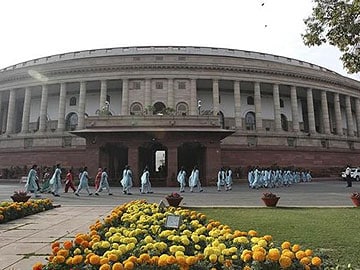 New Delhi:
The budget session of Parliament is likely to begin on July 7, and conclude three weeks later on July 28, according to the tentative schedule drawn by the Narendra Modi government.
The dates for the first budget session of the 16th Lok Sabha were finalised at a meeting of the Union cabinet tonight, but will be formally announced only after President Pranab Mukherjee gives his approval. Finance Minister Arun Jaitley will present his first budget during the session.
The Union Cabinet also endorsed the government's decision to scrap the Group of Ministers (GoMs) and Empowered Group of Ministers (EGoMs), law and justice and telecom minister Ravi Shankar Prasad told reporters after the meeting.
In a move that signaled his intention of doing away with an important legacy of the previous Manmohan Singh government, Prime Ministers Narendra Modi had on May 31 announced the decision to scrap nine EGoMs and 21 GoMs, arguing that this would expedite the process of decision-making and "usher in greater accountability in the system."
As the GoMs and EGoMs had been set up by Cabinet orders, they could only be dissolved by a fresh Cabinet notification.
The Cabinet also set up a supervisory committee to consider the proposal of raising the height of Mullaperiyar dam.
The Cabinet also decided that the ordinance appointing retired IAS officer and former Telecom Regulatory Authority of India (TRAI) chairman Nripendra Mishra as Principal Secretary to Prime Minister Narendra Modi will be introduced as an amendment to the TRAI Act, 1997 during the budget session. The law forbids a chief of the regulatory body from taking up any "future employment under the central and state governments."
The ordinance was approved by the Union Cabinet within two days of the swearing-in of the new government.