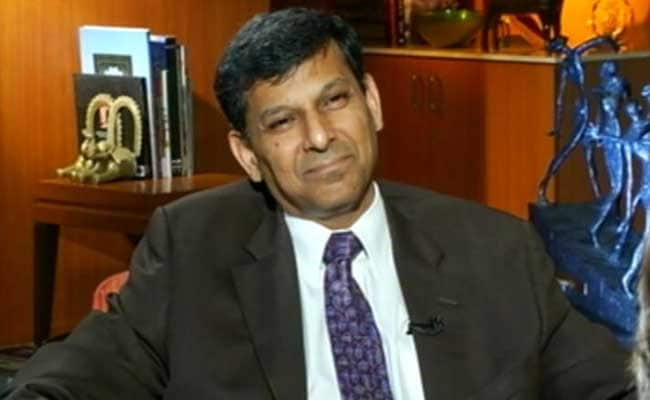 New Delhi:
A parliamentary committee looking into the issue of mounting non-performing assets (NPAs) has asked former RBI Governor Raghuram Rajan to appear before it and brief on the matter.
Mr Rajan was invited after former Chief Economic Advisor (CEA) Arvind Subramanian praised him before the Parliament's Committee on Estimates, headed by veteran BJP leader Murali Manohar Joshi, for identifying the NPA crisis and trying to resolve it.
Mr Joshi has written a letter to Mr Rajan asking to appear before the panel and brief the members on the issue of mounting NPAs, a source said.
Mr Rajan, who was RBI governor for three years till September 2016, is currently the Katherine Dusak Miller Distinguished Service Professor of Finance at Chicago Booth School of Business.
The letter has been written to Mr Rajan after Mr Subramanian credited him for identifying the problem, the source said.
Mr Subramanian appeared before the panel last month as CEA and briefed it on the bad loans issue. During his submission, he expressed scepticism over the handling of the NPAs and indicated that big-ticket loans by public sector banks were influenced.
However, he did not elaborate who and how the approvals were influenced. Mr Subramanian also said there was an environment of fear among the bankers and they were reluctant to lend, besides retail lending.
The panel has already questioned senior finance ministry officials, including Finance Secretary Hasmukh Adhia and top brass of banks, about rising bad loans.
Members of the panel also demanded various documents including minutes of the board meetings of the public sector banks, in which high-ticket value loans were approved.
The banking sector is grappling rising non-performing assets, which touched Rs 8.99 trillion or 10.11 per cent of the total advances at December-end 2017.
Of the gross NPAs, the public sector banks accounted for Rs 7.77 trillion.
The rising number of banking frauds has also become a serious cause of concern.