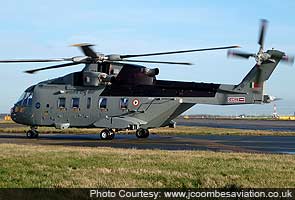 New Delhi:
30 members of Parliament will investigate India's agreement to buy 12 helicopters from AgustaWestland, a deal worth nearly 3,600 crores that was allegedly organised in exchange for kickbacks. The BJP, which has described the Joint Parliamentary Committee (JPC) as "an exercise in futility," will not participate.
The BJP and some other opposition parties including Mamata Banerjee's Trinamool Congress walked out in protest before a vote on setting up the JPC was held. "They are running away," said Parliamentary Affairs Minister Kamal Nath.
The BJP says that with national elections scheduled for next year, a committee of MPs will not have enough time to study the deal thoroughly. Instead, it says that the CBI, asked to probe the deal earlier this month, must be given a deadline to complete its enquiry, and that its progress should be monitored by the Supreme Court.
In the Rajya Sabha, the government, as expected, faced a barrage of questions by the BJP about the contract with AgustaWestland, which was signed in 2010. BJP leaders said that for a year, the government ignored media and other reports that pointed to malfeasance in the agreement.
The government ordered the CBI investigation a few weeks ago after Italian investigators said that top executives of AgustaWestland and its parent company Finmecannia, had paid bribes worth nearly 350 crores to officials including former Air Force Chief SP Tyagi, who has denied any wrongdoing.
Defence Minister AK Antony refuted charges of inaction and promised that there would be no "cover up" and that the government was determined to go to the "root of the scam".
He also said that the government has rejected denials by AgustaWestland of kickbacks. "We do not believe the company's reply to the government's show-cause notice," Mr Antony said in the Rajya Sabha.