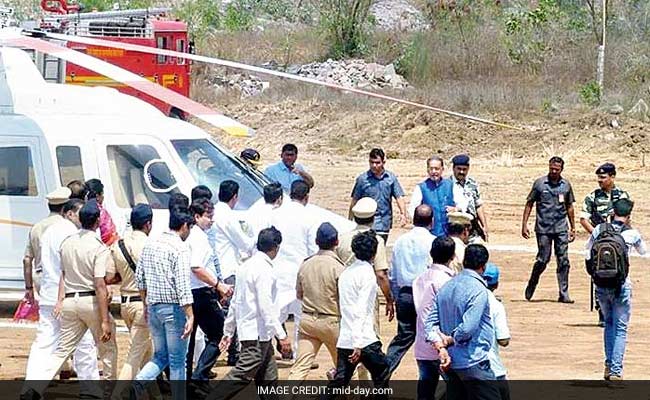 Mumbai:
BJP activist alleges that 10,000 litres of water were used to level the ground for a Kisan Gram Sabha on Monday at a time when the district administration is mulling over increasing the water cut from 60 per cent to nearly 70 per cent
Thane district is grappling with a major water scarcity - with a 60% water cut already in place - but for VIPs, all's fair when it comes to a good photo op. On Sunday, over 10,000 litres of water were allegedly wasted in Bhiwandi to make a makeshift helipad for Union Agriculture Minister Radha Mohan Singh's chopper.
Dayanand Nene, a BJP activist from Thane, told mid-day that he visited Vehele village at Saidham on the Bhiwandi-Nashik bypass in Bhiwandi on Sunday to attend an hour-long Kisan Gram Sabha, slated for the next day, at which the minister was the chief guest.
"I saw a water tanker and water was being poured on the ground to level it. When I questioned the locals, they said they were making a temporary helipad. How can one waste around 10,000 litres of water on a makeshift helipad?"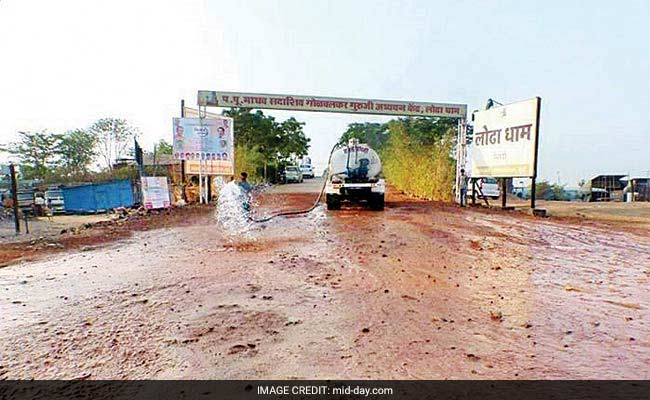 Nene suggested that Singh could have used the helipad in Thane city, instead. "Thane city is barely a 20-minute drive from Bhiwandi. The minister could have landed in Thane and taken a car to Bhiwandi, instead of wasting water and large amounts of money on levelling the ground with road rollers."
The Kisan Gram Sabha was organised by Bhiwandi MP Kapil Patil. Revenue Minister Eknath Khadse was also supposed to attend the function, but he couldn't due to other appointments.
Patil, however, claimed that only a small quantity of water was used. "It's a cricket ground, where rollers are already used for levelling. No water tanker was deployed." Pictures, though, tell a different story - they show water being released from a tanker. Singh was not available for comments. The Thane district administration is mulling over cutting down the water supply by 70%. "Using potable or non-potable water in such times and that too for just an hour-long meeting is a shame," fumed Nene.
Second incident in five days
On April 15, Relief and Rehabilitation Minister Eknath Khadse had kicked up a storm when close to 10,000 litres of water were allegedly used for a makeshift helipad at Belkund village in Latur. Khadse had landed in the village to review the drought situation in Latur district.
BJP activist Dayanand Nene, who blew the whistle on the colossal quantities of water wasted for Union Agriculture Minister Radha Mohan Singh's visit, said he has written to Chief Minister Devendra Fadnavis, asking for issuance of a directive or a code of conduct to all ministers against using helicopters to visit places that have no helipads.
He asked the Chief Minister to make it clear to his ministers to land at the nearest place where a helipad is available and then drive down to the spot.
(This story has not been edited by NDTV staff and is auto-generated from a syndicated feed.)