The paramilitary officer whose bodyguard allegedly shot dead a senior journalist after an argument over his request for a meeting at a camp in Tripura has been arrested, the police said on Wednesday.
Tapan Debbarma, a commandant of the Tripura State Rifles, was arrested this morning for the killing of crime reporter Sudip Dutta Bhaumik at the headquarters of the counter-insurgency paramilitary force, around 30 km from capital Agartala.
The soldier who fired the shot was arrested last evening.
The killing has triggered outrage and protests in the state, impelling the Manik Sarkar government to order an investigation by the CID or Criminal Investigation Department.
On Tuesday, Mr Bhaumik, 50, had requested a meeting with officer Debbarma when he had an argument with the soldier posted as a bodyguard. The police say soldier Nandu Kumar Reang opened fire from his AK-47 assault rifle, killing the father of two on the spot.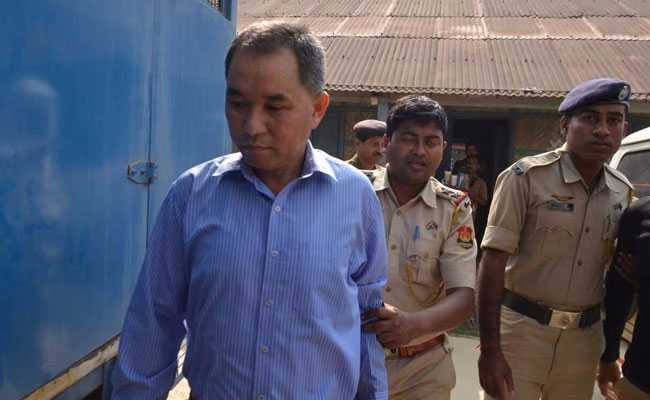 "He was shot dead inside the office of the commander by a soldier after they argued and scuffled over some issue," police chief Abhijit Saptarshi is quoted as telling news agency AFP.
Reang has claimed that the shot was fired when the journalist tried to snatch his rifle.
Mr Bhaumik worked for leading Bengali newspaper Syandan Patrika and TV channel "Vanguard" in Tripura, where several tribal militant groups oppose Bengali-speaking immigrants.
This is the third high profile media killing in three months - the second just in Tripura.
Another reporter, Santanu Bhowmik, was killed by a mob on September 20 during clashes between police and warring political factions near Agartala. The 28-year-old's mutilated body was found the next day.
The opposition has raised demands for action against Chief Minister Manik Sarkar, who is also the state's home minister.
In September, journalist Gauri Lankesh was killed by unknown bikers in Bengaluru amid allegations that she was targeted for her views on right-wing Hindu groups. No arrests have been made in the case.
As crime reporter, Sudip Datta Bhowmik covered the police and security forces.
He was working on a story for which he wanted to speak to the officer when he was shot dead. His cell phone is reportedly missing.
Various journalist organisations in the northeast, including the Tripura Working Journalists Association, the Tripura Journalists Union (TJU) and the Agartala Press Club, have denounced his killing and demanded a high level probe into the incident.