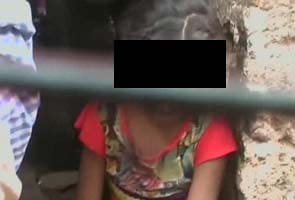 Kota:
The shocking decision of a community panchayat in Rajasthan's Kota district, which ordered a six-year-old rape survivor to marry her alleged rapist's son earlier this week, had come on the request of the girl's parents.
The 40-year-old neighbour allegedly raped the girl twice, a fortnight ago and again on Wednesday at Keshavpura in Kota, 250 km from Jaipur.
The six-year-old's parents had approached the panchayat, asking it to prevail upon the alleged 40-year-old rapist to get his 10-year-old son married to their daughter.
Child marriages are common in Rajasthan with betrothals often taking place in childhood while the girls are sent to their marital homes on attaining puberty.
"His son is 10-12 years old, so we said let them get married or engaged at least for now and when they are adults, we will get them formally married," the girl's mother said.
The parents made the request to save their "honour" as they felt they would not be able to find a match for their child after the incident.
But the accused refused to obey the panchayat order, offering instead to marry the minor himself.
"He refused to obey the panchayat but said he can marry her. How can a 40-year-old man marry a small child?" the child's grandfather said.
It was then that the girl's family approached the police, which arrested the accused on Thursday.