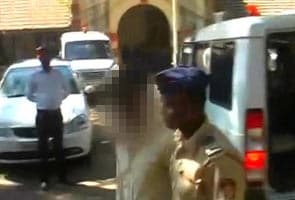 Palghar:
A 19-year-old boy detained by the police in Palghar near Mumbai for a derogatory Facebook post against Maharashtra Navnirman Sena (MNS) chief Raj Thackeray has been released this morning.
The police said the teenager's Facebook account appeared to have been either hacked or a fake account was created in his name. They have registered a case against unknown persons and are investigating.
Thane Additional Superintendent of Police S Nishandar told the Press Trust of India that initial probe showed that unidentified persons created a fake account in the boy's name and posted objectionable comment about Raj Thackeray and Maharashtrians.
The brother of the boy, who is now back home in Palghar, had confirmed that he did have a Facebook account. But he said, "Someone must have trapped him. We are poor people. We cannot do such a thing after such a huge issue. He has not done."
The boy is reported to have accessed his Facebook account last on Monday while the comment was posted the next day.
The teen was detained yesterday on a complaint filed by a local MNS student leader, who claimed that the boy had made "vulgar" comments about Raj Thackeray. A mob of MNS supporters reportedly surrounded the boy's home and forcibly took him to the police station.
The police did not charge the teenager. He was questioned and later taken to a cyber-crime cell in Thane as the cops tread carefully in the case after having got much flak for the arrest of two young women last week, also in Palghar, for objecting to the shutdown of Mumbai on the day of Shiv Sena chief Bal Thackeray's cremation. Two Palghar policemen were suspended after an inquiry into those arrests following a nationwide outrage.
"The boy is cooperating in the case. He was allowed to go home after initial questioning. He is nowhere involved in the case," a senior police officer said.
Raj Thackeray is Bal Thackeray's nephew; he split from the Shiv Sena in 2006 and formed his own party, the MNS.
The Shiv Sena had called for a shutdown in Palghar yesterday in support of the policemen suspended for arresting the two girls. Because of the bandh, schools, colleges and markets remained closed. Bus services were limited. The courts were working, but not many people turned up. There was heavy police presence all around.
(With PTI inputs)