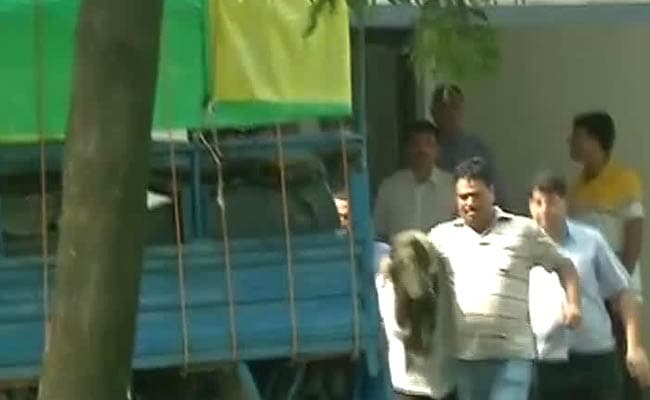 Jammu:
Captured Pakistani terrorist Mohammed Naveed Yakub was today remanded in National Investigation Agency (NIA) custody for 14 days by a court in Jammu to enable the probe agency to identify other culprits involved in the Udhampur terror attack last week that left two Border Security Force (BSF) personnel dead.
Naveed, a Lashkar-e-Taiba terrorist, was brought to Jammu amid tight security last evening as security agencies feared that the LeT may try to target him. He was produced before the NIA court early this morning, official sources said.
Arguing in favour of his custody, NIA said many areas needed to be investigated and for that the custody of the accused was necessary, the sources said.
NIA, which took over the case last week, has booked him under various sections of Indian Penal Code including waging war against the nation as well as Unlawful Activities (Prevention) Act and Arms Act.
The investigating agency along with Jammu and Kashmir Police has been questioning nearly 11 people who have been detained after Naveed was caught by the villagers on last Wednesday when he tried to take them hostage.
A truck driver, who ferried him along with his accomplice Mohammed Noman alias Momin to Udhampur, and a businessman who is alleged to have paid Rs five lakh to Naveed and his handler, have been missing and a manhunt has been launched to nab them.
His accomplice Noman was killed in retaliatory firing by BSF during the terror attack.
A sustained questioning of Naveed was required as he was changing statements frequently and had given four different accounts of the route he and his accomplices took to infiltrate India.
After undergoing two modules of training with LeT, Naveed is perceived to be a hardened terrorist who is trying to confuse his interrogators, a tactic apparently aimed at buying time for his other accomplices in the terror network to slip away, the sources said.