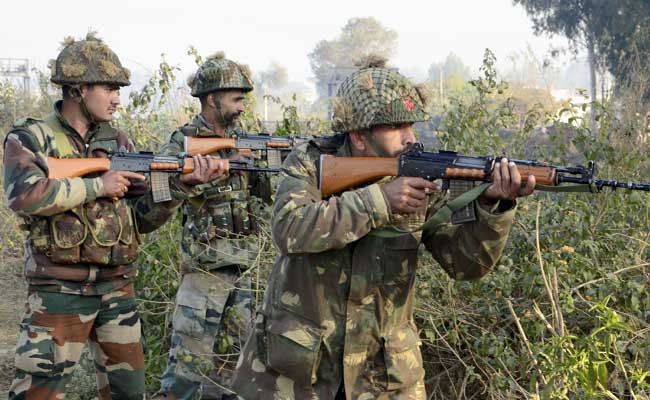 Washington:
The time has come for Pakistan to walk the talk on the promises it made - both in public and in private conversations - that there would be no discrimination in its action against terrorist networks, a senior US State Department official said.
Amid Indian intelligence reports that groups and people within Pakistan planned and executed the strike on the Pathankot airbase, the country should bring the perpetrators of the attack to justice, the official said.
"They (Pakistan) have said publicly that they are going to investigate. They have said publicly that they are not going to discriminate between terrorist groups. We look to see actions to back up those words," the official added.
The official indicated that the US wants to give the civilian government time and space to act on its words and hoped that Pakistan would not repeat its past trend wherein it is seen reluctant in taking actions against terrorist groups under one excuse or the other.
"They said that they (Pakistan) would investigate it and we need to let that process go forward. But obviously we want to see that the perpetrators be brought to account (as soon as possible)," the State Department official said on condition of anonymity.
Senior US Government officials have been in close contact with their Pakistani counterparts in the aftermath of the attacks in Pathankot and Afghanistan's Mazar-i-Sharif urging them to take right course of action which, if they do, would not only be a great confidence building measure but would also help improve relationship with India.
Referring to the outpouring of support for India among the US lawmakers in the aftermath of the Pathankot attack, the officials indicated that in the absence of a concrete action by Pakistan against these terrorist groups, it would be a tough call for the Obama Administration to push for any new military aid for Pakistan to through the Congress.
"We understand this is a challenging time. This is a complicated relationship. We do not agree with Pakistan about everything...We look to see actions to back up those words," the official added.
According to officials, it would become very difficult for the US Government to convince the Republican-controlled Congress to approve a sale of eight F-16s to Pakistan if Islamabad is seen as reluctant in taking action against these terrorist groups.
Over 20 lawmakers from both the Republican and Democratic parties have come out in support of India, officials pointed out.