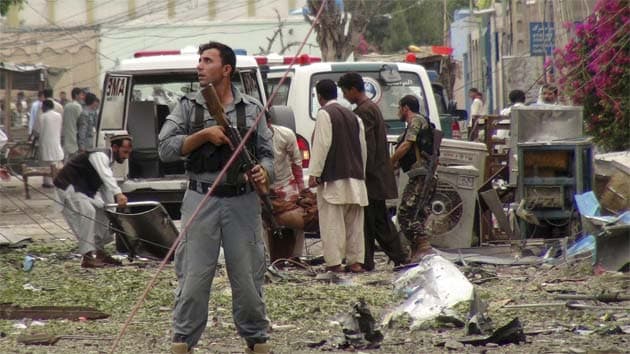 New Delhi:
Pakistan has "strongly condemned" the suicide attack in Jalalabad in Afghanistan, outside the Indian consulate, that killed nine people, and said on Sunday that terrorism is the "common enemy" of the countries of the region.
In a statement released to the press a day after the blast, Pakistan said the staff of its consulate located in the vicinity of the Indian consulate are safe and the consul general is in touch with local authorities.
Islamabad also said that "collective endeavours" would help combat the scourge of terrorism.
The statement from Islamabad reads: "Pakistan strongly condemns the suicide attack in Jalalabad today which resulted in the loss of many innocent lives. We extend our heartfelt sympathies and condolences to the bereaved families.
"The Consulate General of Pakistan in Jalalabad is located in the same vicinity. The Consulate staff and other Pakistanis are reported safe. The Consul General is in touch with the local authorities.
"Terrorism is the common enemy that countries in the region face. Collective endeavours would help effectively combat this scourge."
India, which is involved in major development work in Afghanistan, said Saturday that the attack has "once again highlighted that the main threat to Afghanistan's security and stability stems from terrorism and the terror machine that continues to operate from beyond its borders."