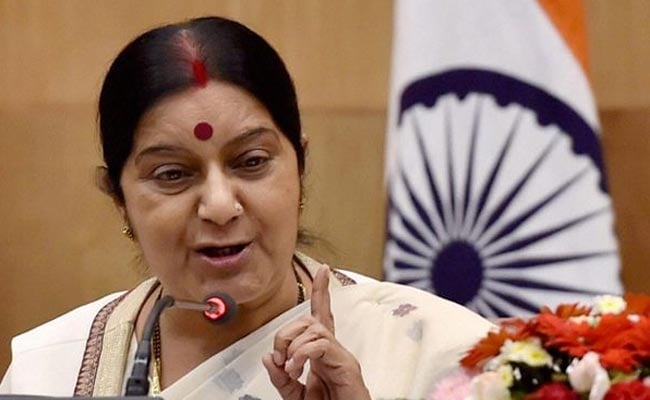 Islamabad:
A woman suffering from cancer in Pakistan has sought help from External Affairs Minister Sushma Swaraj to visit India for treatment after her visa application was reportedly rejected by the Indian embassy in Islamabad.
Faiza Tanveer, 25, is suffering from a recurrent ameloblastoma, an oral tumour which is aggressive in nature. She plans to visit Inderprastha Dental College and Hospital (IDCH) in Ghaziabad and has paid Rs 10 lakh in advance for treatment, according to a Pakistani media report.
But the Indian High Commission in Islamabad rejected her medical visa application. Her mother said Ms Tanveer's application was rejected because of deteriorating ties between the two countries.
That forced Ms Tanveer to take to social media to move Indian authorities.
Ms Tanveer has in several tweets over the past couple of days asked Ms Swaraj to intervene. She has posted her photo and a video that showed her tumour.
In one of the tweets, she said, "Please help me save my life mam plz (sic)," and tagged Ms Swaraj in the tweet. In another tweet, Ms Tanveer said, "Sushma g please help me (sic)."
Last month, an ailing child from Pakistan and his parents were issued visa for an emergency heart treatment after the family sought Ms Swaraj's help.