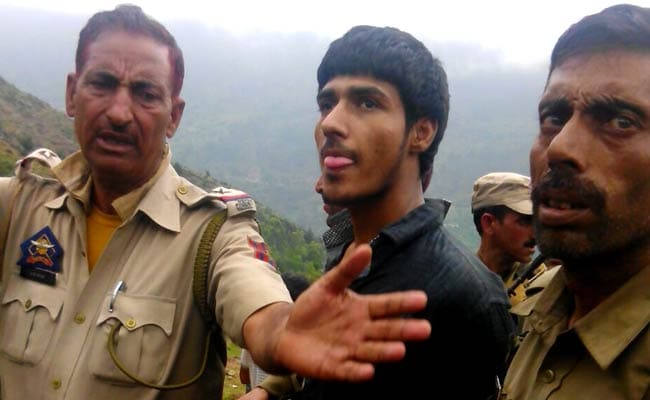 Jammu:
Amid tight security, Pakistani terrorist Mohammed Naveed Yakub was today produced before a Chief Judicial Magistrate in Jammu by NIA for recording his statement in connection with Udhampur terror attack in which two BSF jawans were killed and 15 others injured.
Naveed was produced before Chief Judicial Magistrate (CJM) S Gupta at High Court Complex early this morning for recording his statement under section 164 CrPC (recording of confession and statement), court sources said.
The CJM sent the LeT terrorist in judicial custody for two days as part of the process to ensure that he is giving the statement voluntarily, they said.
The case will be taken up on August 26 for recording of statement, they said.
Sources claimed that Naveed had agreed to record his statement today after confessing of his involvement in the August five terror attack.
Naveed, who had been captured after the attack, was also produced today before the NIA court which had granted the agency his remand for 14 days on August 11.
A resident of Faisalabad in Pakistan, he was earlier brought from Srinagar by the NIA team and was also taken to the spot of terror attack on highway at Narsu Nallah in Udhampur district.