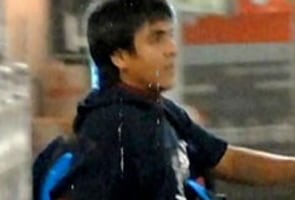 New Delhi:
In a setback for India, a Pakistani court that's trying suspects accused of masterminding and executing 26/11 has ruled that the findings of a commission that visited India are illegal. The seven suspects on trial include Zaki-ur-Rehman Lakhvi, who is a senior commander of the terror group Lashkar-e-Taiba that is responsible for 26/11, in which 166 people were killed in Mumbai in 2008.
The court has ruled that the commission's report cannot be included as evidence against those accused of a role in 26/11.
The verdict could create a new pain-point for India and Pakistan. The former has repeatedly warned that real progress in bilateral relations cannot be made till those involve din 26/11 are brought to justice. "Our belief is that the evidence collected by the Commission is of evidential value," Home Secretary R K Singh said. He added that after India studies the judgement, it will ask the Pakistani government to explain the impact on the trial.
The commission, which has eight members, travelled to Mumbai in March. It was not allowed by India to cross-examine key witnesses including Ajmal Kasab, the lone terrorist captured alive during 26/11. The commission recorded the statements of the magistrate who documented Kasab's confession, as also some doctors who conducted autopsies of the victims and the nine terrorists who were shot during the attacks.
Defence lawyers had told the court handling the trial at a Rawalpindi jail that without cross-examination, the commission's exercise was futile.
The court has said that a new commission should visit India if the Indian government allows key witnesses to be cross-examined. India has said that Ajmal Kasab, the lone terrorist captured alive during 26/11, cannot meet or be questioned by Pakistani officials.
India has repeatedly urged Pakistan to speed up what has so far been a lethargic and ineffective trial of the people India holds responsible for its worst-ever terror attacks.
Chief prosecutor Chaudhry Zulifqar Ali had earlier told the court that another commission could be sent to India after ensuring that it would be allowed to cross-examine witnesses.
In response to this, Judge Rehman today observed that if India and Pakistan could reach some new agreement that would allow the cross-examination of witnesses, the prosecution could move an application to send another commission to Mumbai.
The judge then adjourned the case till July 21.