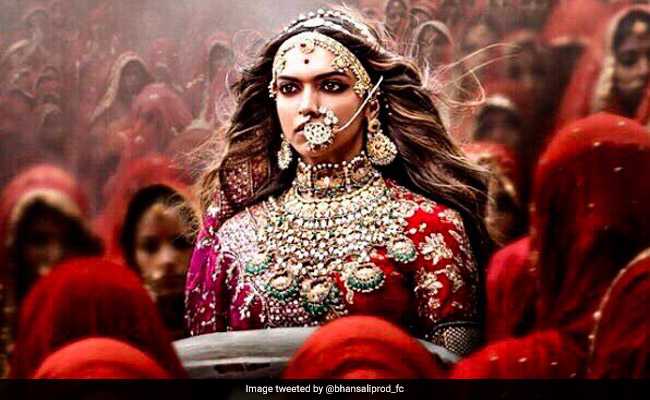 Gorakhpur:
Sanjay Leela Bhansali's
Padmaavat
is not out of the woods yet in Uttar Pradesh. The Rs 190 crore costume drama, which will be released on January 25, will not be screened in Rajasthan; however, it is not known whether the film will be prevented from hitting the screens in Uttar Pradesh.
When reporters asked Chief Minister Yogi Adityanath whether
Padmaavat
would be screened in the BJP-ruled state, new agency PTI reported, he said, "I am not a future-teller."
Mr Bhansali's movie has been facing strong headwinds from protests by Rajput and other Hindu groups, who allege that it distorts history, is offensive, and will provoke violence.
The Karni Sena alleges the movie hints at a romance between the two lead characters - a queen whose beauty had captivated Delhi sultan Alauddin Khilji, and who set herself on fire to save her honour after he killed her husband in battle.
Mr Bhansali has strongly denied any such references in the movie.
Mr Adityanath in November had said the director is "no less guilty than those issuing threats to actors" who he accused of being in the habit "of playing with public sentiments". Any action, the chief minister had said, would be "against both sides" in a reference to those vandalizing theatres and promising more violence, and the movie's makers.
Rajasthan was among the states that announced a ban on Mr Bhansali's film last year amid fierce protests by Rajput groups.
On December 28, the Central Board of Film Certification (CBFC) cleared the film with a U/A certificate, but called for modifications, including a change in the name from "
Padmavati
" to "
Padmaavat
" -- the title of Malik Muhammad Jayasi's epic, which is believed to be the source of the film -- and a disclaimer on historical accuracy.
After announcing the decision, CBFC chief Prasoon Joshi said the producers and director of the film were "completely in agreement" with the changes.
The film stars Deepika Padukone, Shahid Kapoor and Ranveer Singh.
With inputs from PTI