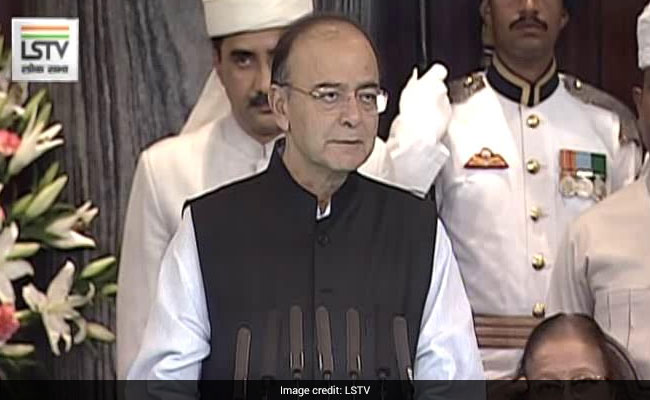 Finance Minister Arun Jaitley has said rollout of the GST will ease inflation, make tax avoidance difficult and boost GDP growth. Addressing the midnight launch event of the GST in the Central Hall of Parliament, Mr Jaitley said the implementation of the landmark unified tax should be seen as the beginning of a new journey that will expand the country's economic horizon.
He further said that 17 transaction taxes in states and centre and 23 cesses would be subsumed in GST. An assesse will have to file only one return.
"Inflation will come down, tax avoidance will be difficult, India's GDP will be benefited and extra resources will be used for welfare of poor and weaker section," Mr Jaitley said.
"The old India was economically fragmented. New India will create one tax, one market, one nation. It will be in India where Centre and states work together towards the common goal of shared prosperity," Mr Jaitley said.
Terming GST as an important achievement for the country, he said not only will India write a new destiny, the new tax regime would also strengthen federalism.
"The Constitution says India is a union of states. The union is strong if both Centre and states are strong. That is the real meaning of cooperative federalism.
"While enacting the GST, neither the states nor Centre gave up their sovereignty. They have pooled their sovereignty to make joint decisions in indirect taxation," the finance minister said.
He appreciated the efforts of all members of parliament, state finance ministers and officials in making GST a reality.
Mr Jaitley also recalled the initiatives taken by his predecessors, including the then Finance Minister Pranab Mukherjee.
He recalled the contribution of former finance Yashwant Sinha and former economic affairs secretary Vijay Kelkar.
"All decisions of GST Council were taken unanimously...We did not want to burden common man and weaker section," Mr Jaitley said.