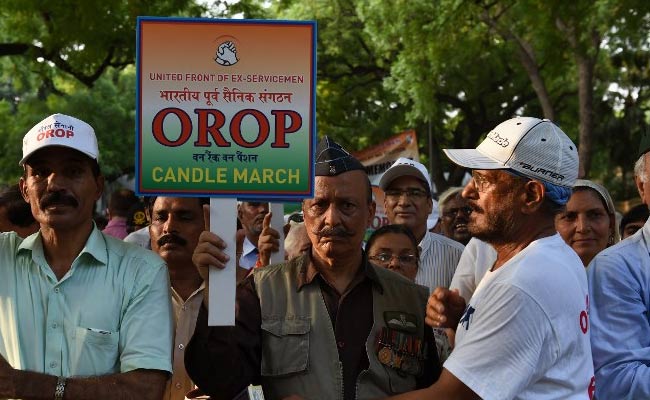 New Delhi:
Retired personnel of various paramilitary forces of the country today declared they will intensify their protests in support of their demands of getting the One Rank One Pension (OROP) and special pay and pension allowances.
"We have decided to go on strong protest strike including a march to the Parliament on March 2, 2016, indefinite dharna at Jantar Mantar and picketing of all paramilitary headquarters in various states," Secretary General of the National Coordination Committee of ex-central paramilitary forces personnel, P S Nair said in a statement.
The association added their "immediate" demands apart from OROP are to have separate pension rules, restoration of the old pension scheme, enhancing of Paramilitary Service Pay from Rs 6,500 to Rs 17,500 and other post-retirement benefits.
General body of the association meeting was held here yesterday after which all the regional chapters of the retired paramilitary personnel decided on taking this action, Nair said.
The veterans of these forces had held a three-day 'dharna' here at Jantar Mantar in November in support of these demands.
The association of former officials of forces like Central Reserve Police Force, Border Security Force, Indo-Tibetan Border Police, Central Industrial Security Force and Sashastra Seema Bal have said their demands should be conceded as they are undertaking similar rigours and hardships as the defence forces.
There are about nine lakh personnel serving in these forces working under the Union Home Ministry while there are about 11 lakh retired personnel and their families in the country.