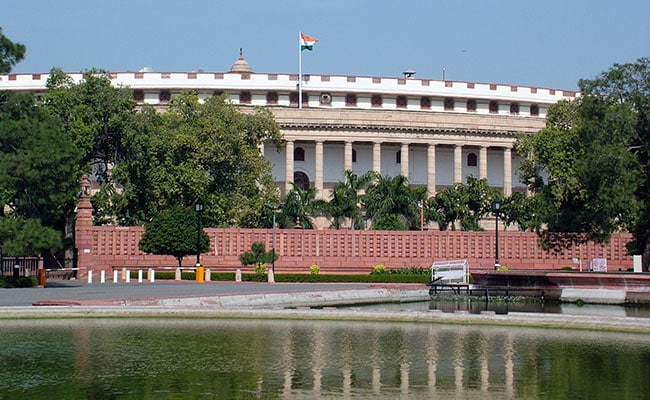 Highlights
The bill is expected to be passed in the next session of Parliament
A panel has suggested that salary of MPs be raised to a lakh a month
The committee has also recommended a 75 per cent rise in pensions
New Delhi:
Members of Parliament have recommended a 100 per cent hike in salaries and allowances for themselves, and say they deserve a raise in view of their "good conduct." A bill for this is expected to passed in the next session of Parliament.
A parliamentary committee has suggested that the salary of MPs be raised from Rs 50,000 to a lakh a month and a constituency allowance from Rs 45000 to 90000. If the committee's proposal are accepted, the total compensation package for an MP will go up from Rs 1,40,000 to 2,80,000.
The committee, headed by the BJP's Yogi Adityanath has also recommended a 75 per cent rise in pensions, and an automatic revision in salaries periodically. MPs' salaries were last hiked six years ago.
A cabinet note on this has been sent to all ministries for feedback, before the recommendations are presented to Parliament for approval.
Naresh Agrawal of the Samajwadi Party had brought up the salary hike in the Rajya Sabha on Monday alleging, "A parliamentary committee which decides on the salary and allowance of MPs had given a report which has been suppressed due to media pressure."
MPs deserve the hike for their "good conduct," Mr Aggarwal said, adding that many lawmakers "want this, but are not speaking due to fear... You expect us to maintain three accommodations in this salary? It is not possible."
The Congress' Ghulam Nabi Azad, Leader of Opposition in the Rajya Sabha, backed Mr Agrawal saying, "I support my friend from the opposition, especially on the issue of conduct of MPs. Inflation affects everyone, MPs are also hit."