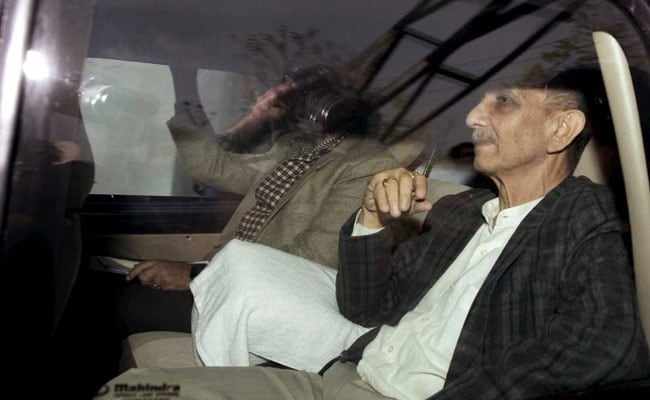 SRINAGAR:
Dineshwar Sharma, the soft-spoken former intelligence chief, reached Srinagar today, starting his first visit to the state after being named as the centre's interlocutor last month. The 63-year-old retired police officer, who is seen as the face of the centre's outreach in the Kashmir valley, called it a serious effort to "understand their pain and suffering" and find a remedy.
It isn't going to be an easy task, and Mr Sharma, in his many statements after being appointed the centre's special representative to initiate dialogue with all stakeholders in Jammu and Kashmir, has acknowledged as much. "I do not have a magic wand to change the situation overnight," Mr Sharma had said on Sunday.
The five-day visit is the first step, reaching out to political parties, traders and civil society groups who have been the only ones that respond to invitations from Delhi's representatives. Along the way, Mr Sharma hopes to reach out to the youth, if not Kashmiri separatists who the ruling BJP says, speak Pakistan's voice.
Mr Sharma has called radicalisation of the youth his big challenge, amid mounting concerns that if radicalisation picks up, Kashmiri could end up like Yemen, Syria and Libya.
It is, however, not clear how Mr Sharma will reach out to the youth.
The hardline separatist group led by Syed Ali Shah Geelani had yesterday declared that they had declined an offer to meet the representative received on Saturday night.
"It is wastage of time and no section of Hurriyat or group will meet designated interlocutor or participate in this futile exercise," the spokesman said, according to news agency Press Trust of India.
The opposition National Conference and Congress isn't entirely convinced how the stand-alone outreach by Mr Sharma would make a difference.
But the ruling PDP-BJP coalition government in the state has its hopes high.
Naeem Akhtar, the public works minister in the Mehbooba Mufti government that the People's Democratic Party, or PDP, runs in coalition with the BJP, said:. "This is a very sincere effort and should be seen as a very serious move by the government of India," Mr Akhtar said.