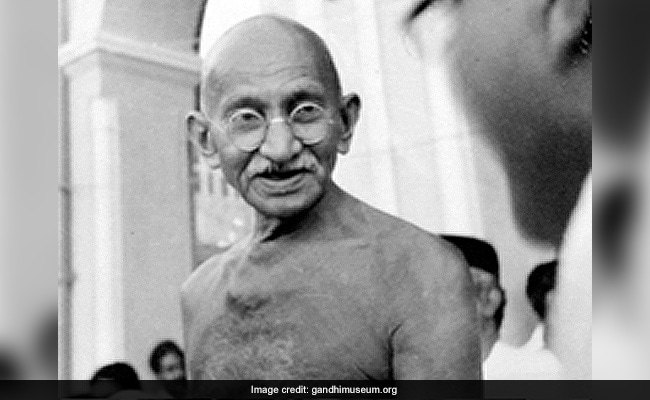 New Delhi:
As the nation gears up to celebrate Mahatma Gandhi's 150th birth anniversary tomorrow, a nationwide campaign is aiming to mobilise over a million change ideas from youngsters around India inspired by Bapu's change mantra.
'CHANGE150' by LetterFarms, a non-profit organisation, is inviting the youth of India to hand write one change that they passionately wish to see in the world on a postcard, over the next 12 months.
The initiative will culminate with 150 specially handpicked change ideas - capturing the collective voice, aspiration and hope of young India - being presented to key decision makers of our country, including the President, the Prime Minister, the Governors of States and Chief Ministers on October 2 next year.
"Gandhiji's change mantra is timeless, and 'CHANGE150' is a timely 'change-hunt' amongst the youth to identify 150 most compelling change ideas from across the country," Saji Mathew, co-founder of LetterFarms, said.
"Small or big, zoom into that one change that you feel has the power to transform the lives of people around us," he added.
The campaign debuted today in the national capital region with students from 150 schools writing their change ideas on postcards.
The launch was supported by a rainbow of seven Delhi-based school organisations including National Progressive School Conference, Delhi Sikh Gurdwara Management Committee, Archdiocese of Delhi, Andhra Education Society, Delhi Tamil Education association, Delhi State Public Schools' Management Association and the Forum of Minority Schools.
All an interested participant (under the age of 35) needs to do is write down one change he/she always wished to see on a simple postcard and post it to -- CHANGE150, LetterFarms, Post Bag No. 1683, Kochi, Kerala 682015.
"We are happy to bring Bapu's words to life by harnessing the power of youth and engaging them to think for the greater good of the nation, thus preparing them to be responsible citizens of tomorrow," Jubie John, co-founder of LetterFarms, said.
"We plan to expand into all states through strategic collaborations, and want to create a national platform for change ideas to transform into change catalysts with public and private partnerships," he added.