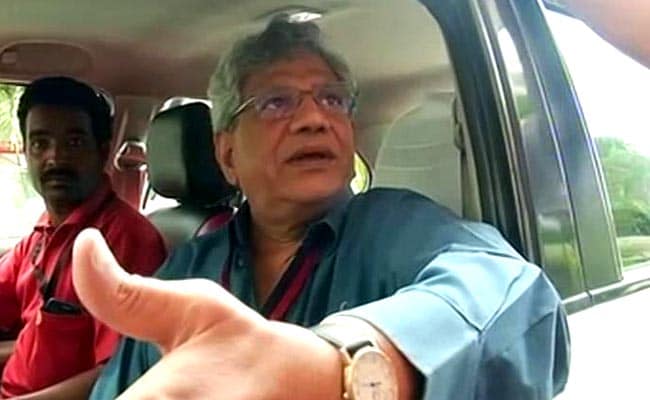 New Delhi:
The Congress today gave a guarded response to a proposed impeachment motion for Chief Justice Dipak Misra - an idea pitched yesterday by CPM general secretary Sitaram Yechury. The CPM, Mr Yechury said, wants to build consensus on the issue among the opposition parties and has already met NCP leader Tariq Anwar and rebel JD(U) leader Sharad Yadav.
The CPM leader has raised "important issues", said Congress's RPN Singh. The party's leaders in both houses of parliament, Mallikarjun Kharge and Ghulam Nabi Azad, will take a call on the issue, he added. The response comes days after the CPM, in an internal voting of the party, shot down Mr Yechury's proposal to join forces with the Congress to oust the BJP in the 2019 general elections.
The Congress has been largely silent on the rift within the judiciary that came out in the open on January 12, following an unprecedented press conference by four of the most senior judges of the Supreme Court. The judges said cases of "far reaching consequences" were being assigned inappropriately by the Chief Justice of India in his capacity of the "Master of the rolls".
After the press conference, Congress chief Rahul Gandhi had described the points raised by the four judges as "extremely important". The party had also issued a two-page statement, in which it asked the judges to jointly discuss the points flagged by four judges -- indicating that the matter should be sorted internally within the judiciary, which is also the stand taken by the government.
The Congress had also asked that the case pertaining to the death of judge BG Loya, be heard by the senior-most judges of the Supreme Court. The allocation of the case to a judge junior in the Supreme Court pecking order had been a trigger to the rift and it has now been taken over by a bench headed by Chief Justice Dipak Misra.
Mr Yechury, however, said yesterday that the rift in the judiciary is open even after two weeks and it is time the legislature and the executive come together to address the issue. He also said by the time the budget session of parliament session begins on January 29, "something concrete will emerge".
To start the process of impeachment, 50 members of Rajya Sabha or 100 members of the Lok Sabha need to sign the motion. The opposition is a minority in the Lok Sabha. In Rajya Sabha, the BJP recently outstripped Congress to become the largest party. The current strength of the opposition in the 245-member upper house is around 100 seats.
Several rounds of meeting have already been held between Chief Justice Dipak Misra and the four judges, and sources said the "ice is being broken", though a final resolution is yet to be arrived at.