Lucknow:
A top Haj Committee official in Uttar Pradesh who
replaced the saffron colour
of the complex's boundary walls this month, has been replaced, the Yogi Adityanath government announced on Tuesday.
RP Singh, who is joint director in the minority welfare directorate, had decided to "rectify" the colour of the wall after it was painted in saffron on January 5.
"RP Singh, who is joint director in the minority welfare directorate, has been removed from his additional post of secretary, UP Haj Committee, with immediate effect," said a government order.
The official, who initially issued notice, was removed from the post hours after the central government announced the decision
to stop subsidy for Haj from this year
.
According to news agency Press Trust of India, state minorities minister Mohsin Raza said the order to give the boundary walls of the complex a saffron coat had been issued by Mr Singh, who was also holding additional charge as the Haj committee's secretary.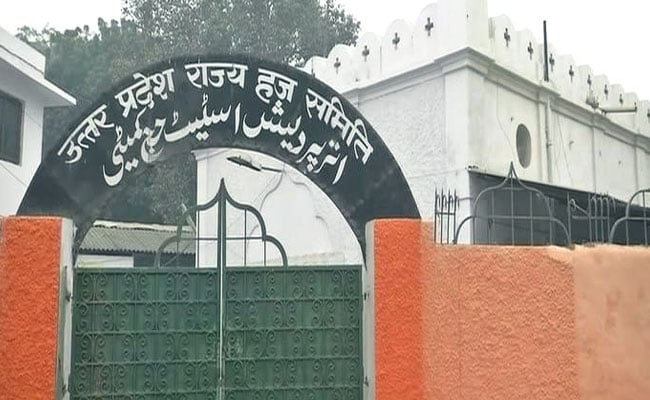 "When a saffron coat was already given, then under which circumstances there was a need to change the colour, and on whose orders was the colour changed?" the seven-point notice issued to the official said.
"Who is responsible for the second coat of paint, and who will bear the cost for the second coat of paint," the notice asked.
The change of colour at the Lucknow office hadn't gone down well with the Muslim community leaders but the state's minorities affairs minister Mohsin Raza had then strongly defended the change.
"Anyone who embraces saffron will see light and energy in his life," Mr Raza, a first-class cricketer before joining the BJP in 2013, had said about saffron, a colour that is known to be Chief Minister Yogi Adityanath's favourite.
The monk-politician, who is always seen in saffron is known for
his predilection for the colour
and appears to surround himself with it wherever he travels. Soon, his fondness for the colour started spilling over to government buildings and public transport.
The Chief Minister
had started with his office complex
or the state secretariat, located opposite to the Haj committee office, last year. Next, he launched 50 state transport buses that were also painted in saffron and just a few days back, state capital Lucknow's Qaiser Bagh police station
also acquired a bright saffron hue
.
Get Breaking news, live coverage, and Latest News from India and around the world on NDTV.com. Catch all the Live TV action on NDTV 24x7 and NDTV India. Like us on Facebook or follow us on Twitter and Instagram for latest news and live news updates.