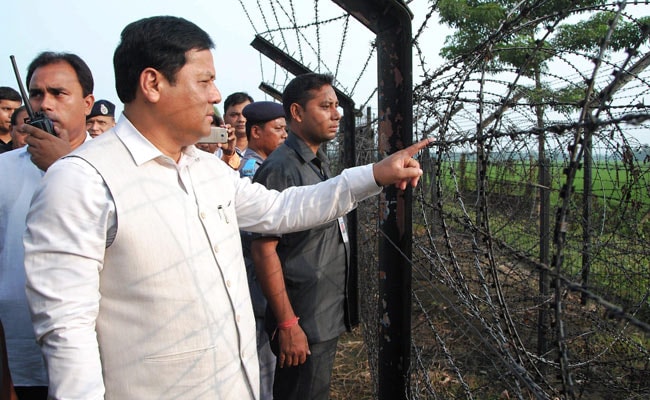 Guwahati:
Assam Chief Minister Sarbananda Sonowal on Monday ordered a high-level inquiry into the incident of recovery of a bullet-riddled body of an Assam Police jawan from the security barrack attached to the chief minister's official residence.
The body of Lance Naik Sukleswar Kathar was recovered from the barrack, at Kharghuli in Guwahati, on Sunday evening.
The police said six bullets hit Kathar's body. The bullets were fired from his service weapon, an AK 47 rifle.
"The incident took place around 7.45 p.m. He was alone in the barrack then. Other guards on duty rushed him to the MMC Hospital but the doctors declared him dead," said Guwahati Police Commissioner P.C. Saloi.
"It is difficult to say at this moment whether it is a suicide or some others are involved in his killing," the police officer said.
"There was a sound of firing and guards from other parts rushed to the barrack. They saw Kathar lying in a pool of blood. His service weapon was also near him. There was no one else in the barrack then," said Mr Saloi.
The body was handed over to the family members after conducting the post-mortem examination on Monday.