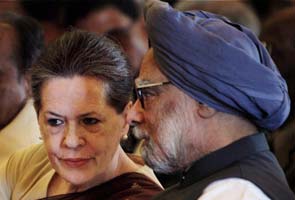 New Delhi:
A top Congress panel that includes Prime Minister Manmohan Singh and party president Sonia Gandhi today met to discuss demands for a separate Telangana state, but left the political hot potato in the hands of the party's highest decision-making body, the Congress Working Committee.
"A meeting of the Congress Working Committee will take a final call on the Telangana issue," senior Congress leader Digvijaya Singh said after a meeting of the Congress core group this evening.
Mr Singh said the party had held wide consultations with all political leaders and the Core Group had heard Andhra Pradesh Chief Minister Kiran Kumar Reddy and his deputy on the issue.
But sources say it will require a few more meetings before a final call is taken. "It is still a vexed issue," a source told NDTV.
Congress general secretary Rahul Gandhi was also in the meeting in which the Andhra Pradesh Chief Minister and other state leaders made presentations. Mr Reddy had separately met Sonia Gandhi before the meeting.
Pro-Telangana parties and even Congress leaders from Telangana say they want nothing less than a separate state - financial packages or other sops won't do.
On the other hand are protesters from the coastal and Rayalaseema regions, who are opposing Telangana. Anti-Telangana groups have called a bandh today.
TRS leader KT Rama Rao, who broke away from the UPA in 2006 over the issue, says there is no reason to believe that the Congress will go ahead with a separate Telangana, going by past record.
The BJP has also challenged the Congress. "In the 2002 Lok Sabha polls, Manmohan Singh and Sonia Gandhi promised Telangana within one year. The BJP believes when the NDA comes to power, the dreams of the people from Telangana will come true," said BJP's Capt Abhimanyu.