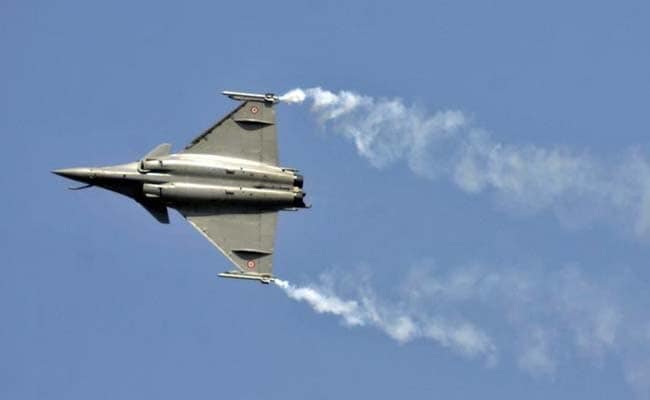 Paris, France:
French President Francois Hollande said there will be no news on the sale of Rafale fighter jets to India before the arrival of Prime Minister Narendra Modi on Thursday for a state visit this week.

"There will be no announcement on the Rafale sales before the visit of Prime Minister Modi in France and I do not want the Indian premier's visit to be put in the context of a contract," Mr Hollande told reporters in Paris.

"We are working on it," Mr Hollande added, when asked about the proposed sale of 126 Rafale jets to India.

Talks with France's Dassault Aviation on the proposed purchase of the fighter jets have been ongoing for more than three years to resolve differences over pricing as well as local assembly.

The deal was initially worth $12 billion or over 74,743 crores but is now widely estimated to have jumped to $20 billion or over 1,24,572 crores, primarily because of the implications of building some of the jets in India.


Under terms of the contract, 18 of the planes will be sold ready-to-fly while the rest will be assembled at the state-run Hindustan Aeronautics Limited (HAL) in Bengaluru as part of the government's effort to build a domestic military-industrial base.
Sources at Dassault told NDTV earlier this year that the French firm had calculated a rise in hours required to make the jets at HAL, and that would impact prices. The government wants Dassault to stick to the original price.
The two sides have also wrangled over the issue of guarantees for local production of the aircraft NDTV reported in February 2015 under a new proposal, Dassault says it should not be liable for penalties if HAL fails to deliver the planes on time.
India conducted a global tender in 2007 for the planes. The Rafale was chosen in 2012 over rival offers from the United States, Europe and Russia.