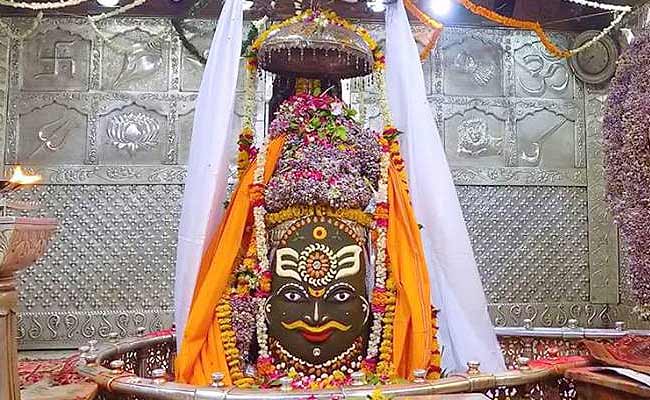 NEW DELHI:
On a petition to save one of the most sacred shrines of Lord Shiva in Madhya Pradesh's Ujjain the Supreme Court on Friday gave the temple management a free hand to introduce new norms for worship at the Mahakaleshwar temple including a ban on devotees from offering milk and curd to the stone Shiv Lingam.
Also, among the eight recommendations that the top court has cleared, is a restriction on devotees being allowed to offer only water treated by a RO, or reverse osmosis water purifier. Also, a devotee could be allowed to offer only 500 ml of water.
Fans and dryers would also have to be installed to reduce the moisture content in the air.
The restrictions were vetted by the court come after widespread concern that the Shiv Lingam at the temple, rebuilt in the 18th century, in Ujjain, was corroding due to pollution, moisture and the offerings.
The restrictions come after the Supreme Court sent a joint team of experts from the state-run Archaeological Survey of India, and Geological Survey of India to study the problem. They pointed that the Bhasm Aarati - that brought the stone lingam in contact with ashes - was corrosive. Also it was pointed that the water being offered had bacteria.
The top court, which had been approached by Ujjain resident Sarika Guru, had asked the temple authorities to come up with its action plan. Eight of the ten points have been accepted by the court. It is yet to take a call on the other two recommendations.
According to reports, the administration had introduced some restrictions on the offerings but enforcement had been lax.