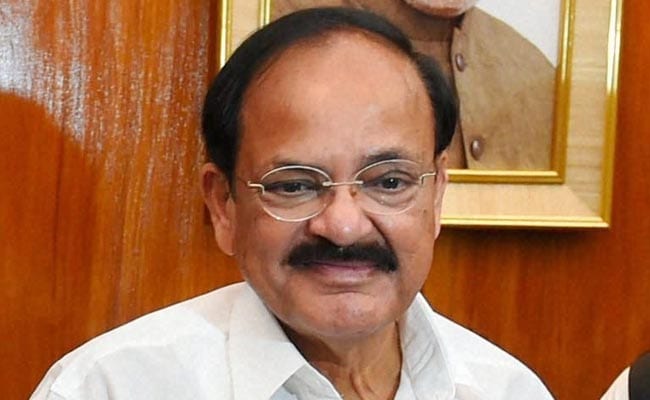 Hyderabad:
There is no conflict between the BJP and its ideological mentor Rashtriya Swayamsevak Sangh or RSS over the issue of religious conversions, Parliamentary Affairs Minister M Venkaiah Naidu said on Sunday. (
Mohan Bhagwat's 'Hindu Rashtra' Comment Draws Opposition Ire
)
He told reporters that RSS chief Mohan Bahgwat had said the people who were converted have got the right to be re-converted.
"(BJP president) Amit Shah said if you are worried about conversion, let there be an anti-conversion law. Where is the conflict," he asked.
Mr Naidu reiterated that the central government will not forcibly and unilaterally bring a law to ban conversions. He, however, said this would be done with broad consensus. (
If You Don't Like Conversions, Bring a Law Against It: RSS Chief Mohan Bhagwat
)
He also made it clear that the government has nothing to do with conversions or re-conversions.
"The government is not getting involved either in conversions or reconversions. The BJP has nothing to do with it. Some individuals may take part because of their belief but one can't find fault with the government of India," he said. (
Opposition Demands PM Modi's Statement on Conversion
)
The BJP leader claimed that conversions and re-conversions were happening even before Independence and that was nothing new in it. He pointed out that the Arya Samaj and the Hindu Maha Sabha had launched a 'shuddhi' programme on a large scale in Uttar Pradesh way back in 1923. (
Truth vs Hype: The Myth of Conversions
)
Mr Naidu said lakhs of people across the country were getting converted but opposition parties were not worried about that. He quoted a newspaper report about 70 Hindus being converted to Christianity in Uttar Pradesh through inducements and allurements.
"Converting to a religion is the person's choice. The government has no role in this. I am only pointing out when there are allegation of allurements, you don't talk about it. If Hindus are converted, you don't feel there is an issue. If others are converted, you feel it is a big issue," he said.
"If there is inducement, allurement or force for conversions or re-conversions, then it is wrong and action has to be taken by the state government. If you feel state government laws are not effective, then there is a need for an all-India law," he said.
He lamented that the opposition did not respond positively to the government's offer in Parliament to bring a central legislation. He disagreed with the Opposition - that this will be an interference in the freedom of faith guaranteed by the Constitution.
Mr Naidu argued that the freedom to profess and propagate one's religion does not mean it also gives the right to convert people.
Stating that nobody would have any objection to voluntary conversions, the minister said forceful and fraudulent conversions create tensions in the society and hence the state has to intervene.