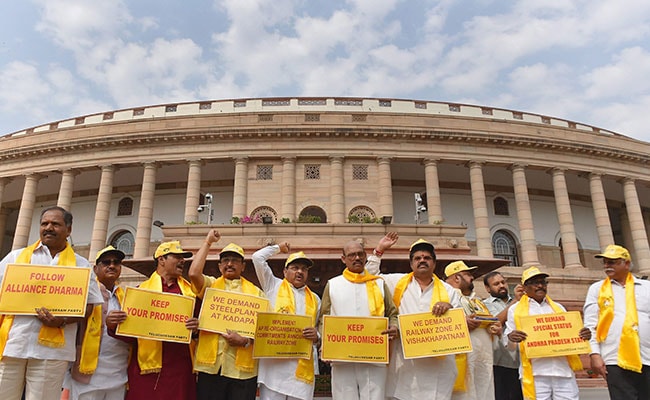 New Delhi:
Andhra Pradesh Chief Minister Chandrababu Naidu's Telugu Desam Party, which broke away from the Narendra Modi-led NDA alliance, had to pitch for
a no-confidence motion
against the government in Lok Sabha today over the demand for special status for Andhra Pradesh. TDP Chief Chandrababu Naidu had sent a notice after his arch-rival Jagan Mohan Reddy of the YSR Congress demanded a trust vote. A trust vote has to be backed by 50 members to be admitted. The TDP and YSR combined have 23 members in total and would require the support of other parties. The Left and Congress have already said they would support the motion.
Here are the updates from today's parliament session: