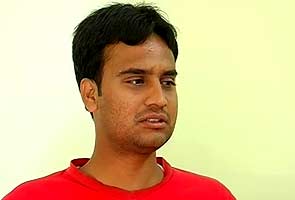 Hyderabad:
The Andhra Pradesh government will challenge a court order that struck down compensation given to Muslim men wrongly arrested for the 2007 blasts in Hyderabad's Mecca Masjid, the first such move by any state to make up for unwarranted terror arrests.
The high court on Monday ordered the state government to take back some Rs 70 lakh paid to 70 young men who had been rounded up just after the blasts and later let off after investigations pointed at the role of radical Hindu outfits.
Many of the men had alleged that they were tortured in custody. "I suffered third degree torture. I was given electric shocks... I can't tell you how painful it was," one of them, Syed Imran, had told NDTV.
The court had said there was no legal basis for such compensation just because the men had been acquitted or discharged in a criminal case. Many had said offering compensation for every wrongful arrest would set a dangerous precedent and hamper police investigations. The state's Congress government had also been accused of tokenism.
Objecting to the court's ban, however, Chief Minister Kiran Kumar Reddy today said, "The government felt it necessary to rehabilitate wronged youth." A lot of the arrested men had lost their jobs, he pointed out.
The government had handed out cheques of Rs 3 lakh each to 20 people and Rs 20,000 to 50 men on an order from the National Minorities Commission which said the men had been targeted because they belonged to a particular community.
Some of the men had outright refused to accept money from the government, saying it should come out of the salary of the police officers who had allegedly mistreated them.