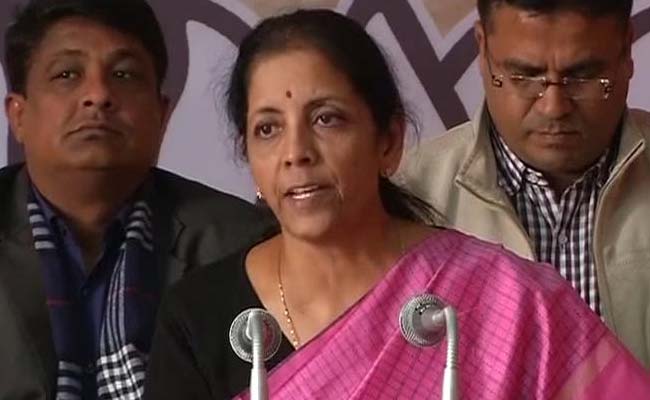 Chennai:
The Centre has not given any clearances for imports of Chinese crackers and asked all state governments to take action against any illegal shipments of such products from that country, Commerce and Industry Minister Nirmala Sitharaman said in Chennai today.
"We have not given any clearances for traders on imports of Chinese crackers into India. If it is being imported, then it is illegal," she told reporters at the Chennai airport.
"The responsibility lies on state governments so that such things do not happen. We have requested all Chief Ministers to take action against those involved in imports of the Chinese crackers," she said.
PMK leader Anbumani Ramadoss had also urged Sitharaman to ban the import and sale of Chinese crackers, saying it would severely affect the livelihood of more than 90 lakh people associated with the industry.
In a letter to her on September 4, he alleged that more than 600 containers of Chinese crackers had been falsely classified and imported as toys in the last six years.
Mr Ramadoss said Chinese fireworks have been making inroads into the Indian market illegally and posing a major threat to the Rs 6,000 crore Indian fireworks industry.
Sivakasi in Tamil Nadu is the hub of the cracker manufacturing industry in India.