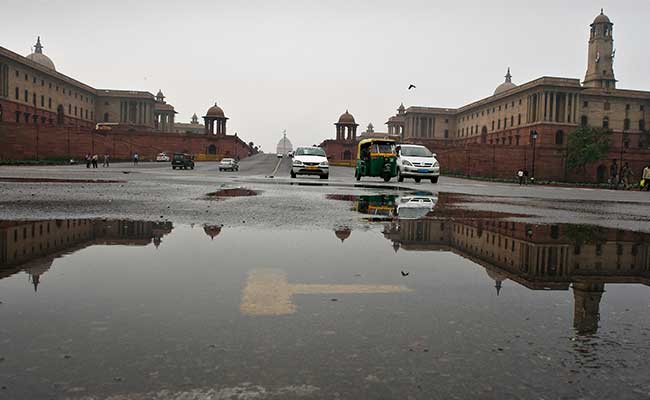 New Delhi:
The Centre, on Wednesday, said no change has been effected in either the fee structure or the word limit for queries under the Right to Information Act. The government further dubbed them as "misleading" media reports. The government said it is committed to ensure full and easy implementation of the Right to Information law.
"A factually incorrect and misleading news report appeared in a section of the media that a new set of RTI rules has been formulated, which creates difficulties and hurdles in the rights of the citizens to get information from the government," the Ministry of Personnel, Public Grievances and Pensions said in a statement.
"It has been alleged that the size of the RTI queries has been restricted to 500 words and a provision of fee increase has been unfairly introduced in the rules," the government added.
The Congress on Monday accused the Centre of seeking to subvert the RTI Act, saying new draft rules give power to authorities to reject an application if it is of more than 500 words and also force a steep hike in charges on the applicant.
"The facts are totally to the contrary. On July 31, 2012, the Central government notified the RTI rules under Section 27 of the Right to Information Act, 2005.
"A copy of existing rules is available on the official website of Department of Personnel and Training. The rules provided that an RTI application will ordinarily be not more than 500 words (subject to exception) with a nominal fee being charged from each applicant. These rules were framed and notified in 2012," the ministry statement said.
"However, the legality of the Central Information Commission (Management) Regulations, 2007, was challenged before the Delhi High Court and these were quashed," the statement added.
The ministry said the matter has been pending before the Supreme Court.
"The government, therefore, decided, in consultation with the CIC, that a comprehensive set of rules be notified by consolidating the key provisions of CIC (Management) Regulations and also the Rules of 2012," it said.
"The key provisions of the RTI Rules, 2012, have been identically incorporated verbatim. No change has been made in the RTI fee structure. The government is committed to ensuring full and easy implementation of the Right to Information Act," it added.