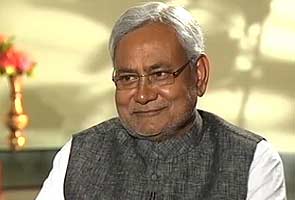 Patna:
Bihar Chief Minister Nitish Kumar said on Wednesday that "divisive forces" were using social media as a tool for "character assassination."
It was a barely concealed swipe at arch political rival
Narendra Modi
, who is the BJP's prime ministerial candidate for the 2014 general elections. Mr Modi and many other leaders of the BJP use Twitter extensively to express their views, make political attacks and promote policies.
Mr Modi, who is the chief minister of Gujarat, has more than 2 million followers on Twitter. Last month, Mr Kumar had made his disdain for social media public when he said, "tweeting is for birds."
Today, speaking at a book release function, the Bihar Chief Minister said, "When famous economist Amartya Sen praised the Bihar model of development, divisive forces hailing from a party led a campaign on social media to assassinate his character... their intolerance towards things they do not like reminds me of the days of Emergency in 1975 when freedom of speech was throttled."
Amartya Sen had in July this year praised Bihar's strategy of an integrated approach for development and growth.
Mr Kumar ended a 17-year coalition with Mr Modi's party, the BJP, in June this year. For months, as the BJP maneuvered its way towards promoting Mr Modi to a national leading role, the Bihar Chief Minister warned publicly that he was being forced to reconsider the political partnership.
When he did call off the alliance, he said that his party, the Janata Dal United, could not accept the BJP's decision to place Mr Modi in charge of its national campaign. He predicted that the next step would be making Mr Modi its presumptive prime minister and was proven correct in September. .