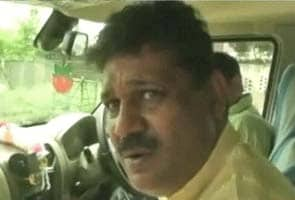 Patna:
A day after he was asked by Bihar Chief Minister Nitish Kumar to keep quiet after he reportedly interrupted him at a meeting, BJP leader and former cricketer Kirti Azad is crying foul. He has alleged that the JD(U) leader, who runs the state government in partnership with the BJP, had snubbed him twice.
"He (Kumar) spoke to me in an indignant way and asked to keep quiet while I was trying to highlight development issues of my constituency... He did it not once, but twice," Mr Azad, who is the MP from Darbhanga district in north Bihar, said.
Mr Azad was referring to a review meeting being chaired by the Chief Minister in Darbhanga on Saturday where the latter asked him to not disturb proceedings when the BJP leader tried to speak. This elicited an angry response from Mr Azad who accused the Chief Minister of being rude. The heated exchange of words took place right in front of several local MLAs as well as top district and state government officials.
The incident is in a series of public spats between the BJP and the JD(U) recently, highlighting the growing friction between the long-time allies. But the latest episode is being viewed more as a damage-control exercise by Mr Azad who was reportedly criticised and ridiculed for his behaviour yesterday. The BJP MP's open admission that party workers had deliberately put up posters of Mr Kumar and his Gujarat counterpart
Narendra Modi
together in the district during the former's two-day Sewa Yatra tour could further strain ties between the partners. That the Bihar Chief Minister is not a fan of Mr Modi's is common knowledge.
The JD(U) today said that Mr Azad was making baseless allegations against the chief minister and lacked manners. They also claim that the BJP MP had displayed such outbursts in the past.