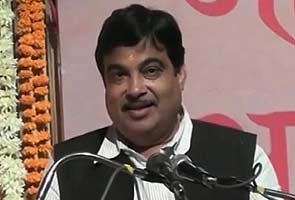 Bhopal:
BJP president Nitin Gadkari has said his comments drawing a comparison between Swami Vivekananda and underworld don Dawood Ibrahim have been quoted out of context.
"Swami Vivekanada ji's and Dawood Ibrahim's comparison is not done by me. Those who use their IQ wisely (are like) Vivekanada and those who don't are evil like Dawood Ibrahim. What I said was represented in wrong way, which is not right," he said today.
The BJP president stirred controversy yesterday when he made the remark at an award ceremony in Bhopal. "In psychology, we measure IQ level of people... but it depends from person to person, in which area they use their intelligence," Mr Gadkari had said.
"As per psychology if we can compare the IQ level of Swami Vivekananda and that of Dawood Ibrahim, then it could have been almost the same. But Vivekananda used it in nation building, brotherhood and spiritualism while Dawood used that in excelling in crime world," he added.
The BJP president said this while making his point that discrimination between men and women on the basis of caste, religion, language and gender is unfair and people should be judged only on the basis of their qualities.
Quoting Swami Vivekananda, he said the 21st century belongs to knowledge and considering that India has a bright future.
Mr Gadkari also said that politics is a domain full of individuals who are not satisfied with what they have achieved.
(With PTI inputs)