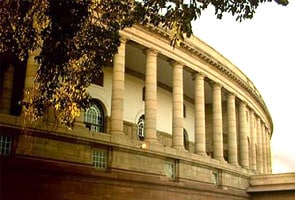 New Delhi:
In a new hitch for the nuclear liability bill, the BJP has asked the government for a change. Alleging that the draft that had been agreed upon between the two parties has been altered, the BJP says the new draft would mean reduced liability for supplier.
Meanwhile, the cabinet meet, which as expected to take up the nuclear liability bill for discussion, has been postponed till tomorrow.
As part of an understanding with the main opposition party, the BJP, the government had promised to look at the BJP's concerns and address them.
According to sources, Opposition members Sushma Swaraj and Arun Jaitley along with the principal opponent of the bill, Yashwant Sinha, met Finance Minister Pranab Mukherjee.
and it was decided that the operator will have to sign a contract with the supplier which will take care of latent or patent defects.
Also, the Convention on Supplementary Compensation (CSC) will be removed from the statement of objects and reasons of the bill. This means, the bill won't commit to India signing an international convention, which would have given India access to international funds in case of a major accident. The Left has objected to this since the CSC would not allow a foreign supplier to be sued.
They have also agreed to increase the extinction of right to claim for any nuclear damage for a period of 20 years from 10 years.
The standing committee on science and technology, which has been studying the bill, has recommended increasing the liability cap from Rs. 500 to 1500 crores. They have also said that the operator's liability will be the supplier's liability too.
The Left has, however, given a dissent note they want the cap to be Rs. 10,000 crore.